May Threatens a Long Brexit Delay, Her Top Aide Is Overheard Saying
(Bloomberg) -- Theresa May is planning to wait until the last moment before putting her Brexit deal to a vote in Parliament -- and will then force British politicians to choose between her blueprint and a potentially very long delay.
That is how May's Brexit will unfold, her chief negotiator, Oliver Robbins, is reported to have said. The U.K. broadcaster ITV News said one of its reporters heard Robbins discussing the plan Monday evening in a Brussels bar.
The report has the potential to rip a hole in the British prime minister's delicate attempt to piece together enough political support for her deal to pass in a key vote in Parliament.
The U.K. is on course to plunge out of the European Union with no new trade agreement in place on March 29, after the divorce accord that May spent a year and a half negotiating was overwhelmingly rejected by a record margin in a parliamentary vote Jan. 15.
May spent two-and-a-half hours Tuesday urging members of the House of Commons to give her more time to negotiate better divorce terms with the EU, a process she said is ongoing.
"The talks are at a crucial stage," May told Parliament. "We now all need to hold our nerve to get the changes this House requires and deliver Brexit on time."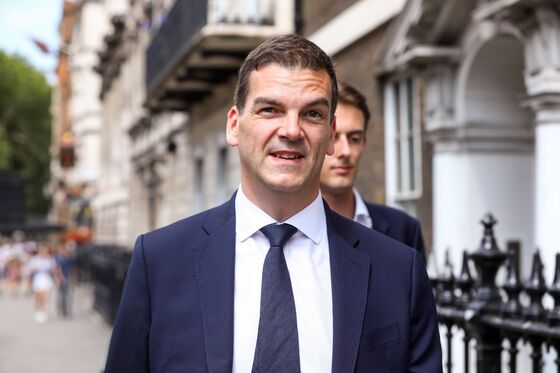 She faced accusations that she's deliberately running down the clock in order to blackmail Parliament into backing her divorce package under the threat of a chaotic, no-deal split that could hit the pound by as much as 25 percent.
According to the ITV News report, Robbins provided some evidence that May's plan is indeed to push Parliament to make a choice with just a few days left before Brexit.
The strategy would be to tell the Commons in the final week of March, just days before the U.K. is due to leave the EU, that if an amended version of the government's deal wasn't passed, talks would have to be extended, ITV reported.
May's office declined to comment Tuesday on what it called "alleged remarks," and said its focus was on seeking changes to her deal that Parliament would accept. But earlier in the day the prime minister began clearing the path to rushing through a deal at a very late stage.
May told members of Parliament that she planned to change the law so that a rule giving them 21 days to consider new treaties wouldn't apply to any deal she gets with the European Union.
The premier's spokesman argued that the move simply reflected the reality that time is already running out to jump the necessary hurdles before the end of March.