May Threatened With Vote to Bring Down Government Over Brexit
(Bloomberg) -- Theresa May has been threatened with a vote to bring down the government should Parliament reject her Brexit deal, raising the stakes even further as lawmakers begin debating her plan this week.
Speaking on Sky News on Sunday, Labour's Brexit spokesman Keir Starmer said that it was "inevitable" that the opposition party would propose a no confidence motion if, as is widely expected, the prime minister's deal is rejected. If May were to lose that too -- a result which would likely require some of her own lawmakers or parliamentary allies to vote against her -- it would put the U.K. on course for another general election.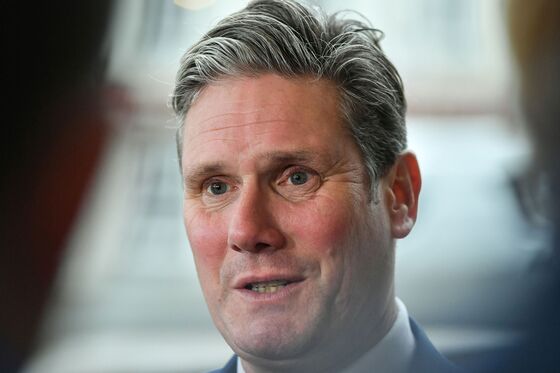 U.K. lawmakers are set to begin debating May's Brexit package this week, before a final vote on Dec. 11. The signs don't look promising for the prime minister. All opposition parties say they'll reject it, as do her allies in Northern Ireland's Democratic Unionist Party and about 100 members of her own Conservative Party.
Those Tory dissenters come from both sides on the Brexit debate, with Science Minister Sam Gyimah -- who quit on Friday in the 22nd ministerial resignation since last year's election -- the latest pro-European to voice his displeasure. The U.K. is scheduled to leave the EU in a little less than four months.
May herself has stuck rigidly to the line that she can win the parliamentary vote on Brexit, and has also embarked on a charm offensive to win public backing for the deal, seen by some as a dry-run for a future election campaign.
The prime minister refused to tell reporters traveling with her to the Group of 20 summit in Buenos Aires this weekend whether she had a Plan B. Speaking on Sky News on Sunday, Tory party Chairman Brandon Lewis said that "Plan B is Plan A," adding "it is the only deal that's there on the table, it's the only option we've got."
How the Vote on May's Brexit Deal Will Unfold: A Traders' Guide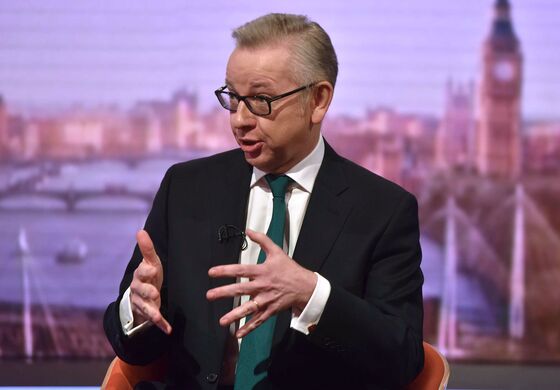 Environment Secretary Michael Gove, who campaigned for Brexit, also gave the plan his backing on Sunday. He told the BBC that, while May's deal isn't perfect, voting for it is the right thing to do. Gove said he believes May can win the vote later this month, but the prime minister won't have to go if she loses.
Unsurprisingly, Labour, which has long expressed a preference for another election if May can't get her deal through Parliament, disagrees. Starmer said Sunday that if she "lost a vote of that significance then there has to be a question of confidence in the government."
"If she's lost a vote of this significance after two years of negotiation, then it is right that there should be a general election," he said.
The U.K.'s Fixed Term Parliaments Act stipulates that, after losing a confidence vote, parties would have two weeks to form another administration that can command a majority in the House of Commons. If nobody can, an election automatically is called.
The explicit threat of a no confidence vote could help the prime minister sell her deal to her own Party. Evidence of that tactic emerged almost immediately on Sunday with Tory chairman Lewis saying that "the best way to prevent" such a vote is "get this deal through Parliament on Dec. 11."
Such a motion would be separate from a no-confidence vote in the prime minister herself, which would be triggered if 48 members of her own party submit letters to Graham Brady, the chairman of the 1922 Committee of rank-and-file Conservatives.
Meanwhile, Conservative lawmaker Nick Boles, who is advocating a plan to join the European Free Trade Association, and keep Britain inside the EU's single market, told Sky News that he's had conversations with six to eight members of the cabinet about his proposal. Boles said he intends to vote for May's deal, but he thinks she should step down before the next election.