May's Chances in Parliament Have 'Bottomed Out,' Eurasia Says
(Bloomberg) -- U.K. Prime Minister Theresa May's Brexit plan is "in great risk" of not clearing Parliament after Brexit Secretary Dominic Raab and several other officials quit her government, according to Meredith Sumpter, head of research strategy and operations at Eurasia Group.
"The chances of Theresa May securing a yes vote in the Commons has really bottomed out," Sumpter said in interview with Bloomberg Television on Thursday. "Even before what happened this morning with the resignations, we were looking at the numbers and we came to the conclusion that she would have to secure 25 to 35 Labour votes to get passage of that plan. That now looks in great risk," she said.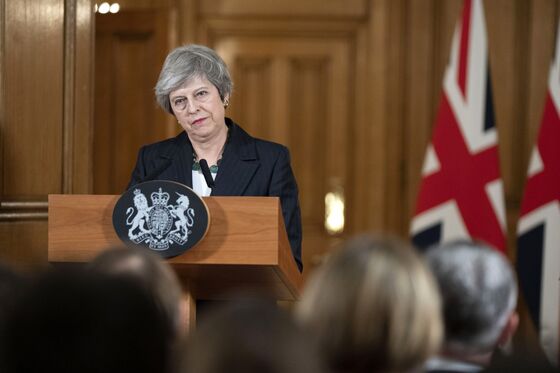 The prime minister was standing firm late on Thursday, vowing to "see this through." Her declaration followed the resignation of Raab, Pensions Minister Esther McVey and two junior ministers Thursday morning.
"Her focus is on convincing the House of Commons, convincing Parliament that if they don't stick with her, their chances of a no deal or a no Brexit increase significantly," Sumpter said. "Her argument is that if you do not back me, if you do not back this deal, then we have increased chance of a hard Brexit, which would be painful for all parties concerned," she said.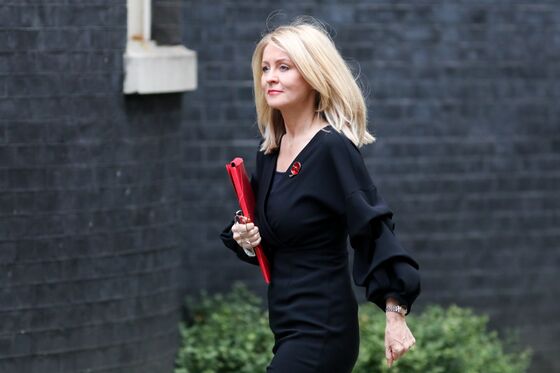 "Or you could see a leadership change that would give just a handful of months for a new leader" to craft a new plan with the EU, Sumpter added. "And I'm very skeptical that they would be successful in that," she said.
"That could also increase the chances of a referendum vote that would return the U.K. to the pre-referendum stance of staying within," Sumpter said.