May's Brexit Crisis and Pelosi's 'Uh-Oh' Moment: Weekend Reads
U.K. Prime Minister Theresa May's tumble from clinching a Brexit deal to facing Cabinet walkouts and an ouster bid from rebels in her Conservative Party stole headlines in a week that also saw Donald Trump isolated in Europe. The U.S. president faced other challenges, with turmoil in Israel's government imperiling his Middle East peace plan and the Democrats weighing how aggressively to investigate his activities after taking over the House. A federal judge also ruled that the White House must restore access to CNN correspondent Jim Acosta, for now.
There's also more discontent in Europe, as shown in our story about people wanting out of the European Union on the island where the idea was born. Africa's biggest democracy, Nigeria, is trying to tackle vote rigging before next year's elections. In Latin America, the death of a key witness and his son in a corruption case is roiling Colombia. 

We hope you enjoy these stories and others in this edition of Weekend Reads.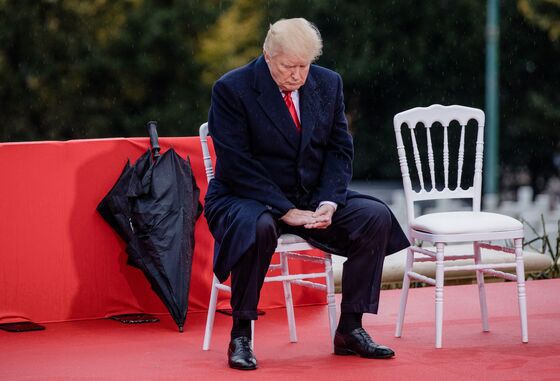 Can Democrats Wield Their Newly Won Power Without Screwing Up?
Next year, Democrats will have something they sorely lacked during the first two years of Trump's presidency: power. Joshua Green examines how that poses a dilemma that's certain to divide the party as it decides how aggressively it should subpoena and investigate the president.
The EU Was Born on an Italian Island. Even People There Want Out
At the height of World War II, anti-fascist Altiero Spinelli drafted a manifesto that became the vision for today's European Union on the island of Ventotene. Almost eight decades later, its inhabitants want to leave the bloc. As John Follain reports, just 44 percent of Italians would vote to stay in the EU in a Brexit-style referendum, the lowest score of any member state.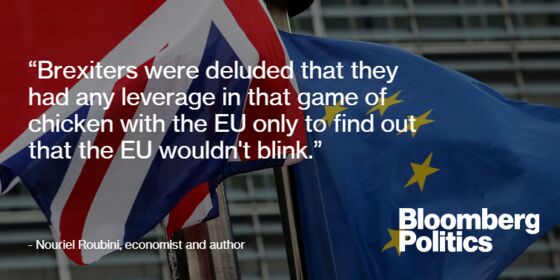 Africa's Biggest Democracy Fights Enduring Problem: Vote Rigging
As Nigeria heads toward general elections in February, it's in a race to stamp out the bane of Africa's most populous country: vote rigging. Dulue Mbachu reports that the risks of ballot snatching and buying, underage and multiple voting, falsifying results and the suppression of turnout in opposition areas still exist despite legislation passed last month to tackle the problems.

Trump-Loving Diplomat Picked to Run Brazilian Foreign Ministry
Brazilian President-elect Jair Bolsonaro appointed a staunch anti-communist and pro-Christian diplomat to lead efforts in reshaping the country's foreign policy. Bruce Douglas and Sami Adghirni report on diplomat Ernesto Henrique Fraga Araujo's fierce criticism of cultural Marxism and globalism, and his extensive praise of Trump.
And Finally … The death of Jorge Pizano, a key witness in one of the largest corporate corruption probes in history, caused little stir in Colombia. Then his son took a sip from a bottle of water on his father's desk, got violently ill, and died of cyanide poisoning. Ezra Fieser and Matthew Bristow report on the latest twist in the case of Brazilian infrastructure giant Odebrecht, which admitted in 2016 to paying bribes across Latin America to win contracts to build power plants, highways, airports, dams and other public works.