Theresa May Looks for 'Lifeboat' to Stop Parliament From Sinking Brexit Deal
(Bloomberg) -- Theresa May is searching for a compromise to avoid a crushing defeat on her Brexit deal in a key vote in Parliament next week.
Late Wednesday the premier sent Chief Whip Julian Smith to negotiate a way forward with the pro-Brexit European Research Group of Conservative lawmakers that would allow them to support the package she painstakingly negotiated with the EU over 17 months.
She's been holding what officials described as productive meetings in her office with Tory rebels, and will hold more Thursday.
The idea she's said to have hit on is a so-called Parliamentary "lock" that would mean lawmakers would need to give their consent before the most contentious part of the exit deal comes into force. It's effectively a veto for the House of Commons which could vote to stop the U.K. entering the Irish border backstop arrangement, a part of the deal loathed by pro-Brexit Tories because it binds Britain to EU rules they want to escape.
The stakes are high for both sides in the stand-off. May could lose her job if her deal fails, and pro-Brexit campaigners fear their dream of extricating the country from the EU would be at risk in the fall-out that would follow.
"We're between a rock and a hard place; we risk Brexit not getting through," Brexit-supporting Tory Edward Leigh said in an interview. "I don't know how I'm going to vote next week. I'm looking for a lifeboat from the government in the next few days."
May needs to win over her lawmakers to rescue her Brexit deal and possibly her leadership. She's heading toward a heavy defeat next Tuesday amid opposition from lawmakers from all parties, including an estimated 100 of her own Tories, as well as the 10 members of the allied Democratic Unionist Party from Northern Ireland.
If that happens, she's in uncharted waters, with Jeremy Corbyn's Labour Party pledging to bring a vote of no-confidence in her government, internal rivals circling as they try to topple her, and no obvious fall-back plan.
The government is trying to persuade lawmakers that the "backstop" plan for the Irish border isn't as bad as it looks, and that the U.K. can't end up stuck in it indefinitely.
The backstop is the part of the Brexit agreement designed to ensure there is no need for checks on goods crossing the frontier between the Irish Republic and Northern Ireland, in the interest of maintaining peace in the region.
The problem for pro-Brexit lawmakers is that the terms of the safety net mean the U.K. will be bound into EU trade rules in a customs union, with no say over how those rules are made. They want a way out of the regime so Britain can be free to strike trade deals around the world.
May said she's secured "seven separate commitments" from the EU that ensure the backstop can't go on forever.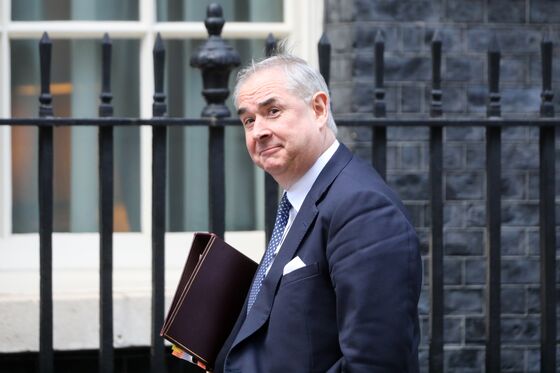 But on Wednesday, the government released previously secret legal advice from Attorney General Geoffrey Cox in which he spelled out the risks of the backstop in a letter to May. Cox warned that the U.K. has no way "lawfully" of leaving the backstop arrangement and could be trapped inside it for "many years."
"Despite statements in the Protocol that it is not intended to be permanent, and the clear intention of the parties that it should be replaced by alternative, permanent arrangements, in international law, the Protocol would endure indefinitely until a superseding agreement took its place in whole or in part," Cox's letter says.
The legal advice is "devastating," according to Nigel Dodds, deputy leader of the DUP, which has been propping up May's minority government but has made clear it'll reject May's deal. That's because it would leave Northern Ireland tied to EU rules that don't apply to the rest of the country.
"This is totally unacceptable and economically mad in that it will be erecting internal economic and trade barriers within the United Kingdom," Dodds said.