May Hints at Ambition to Stay on for Longer as U.K. Leader
Buying time is what Theresa May does best. When she faced a vote to oust her as prime minister last December, she promised her critics she would quit as leader before the next election in 2022.
That fired the starting pistol on a contest to choose a successor, with rivals already putting their campaign preparations in place. Some ministers are so keen for her to go they want her out within the next three months. But May hinted on Sunday she has her eye on a longer period as Conservative leader than some expect.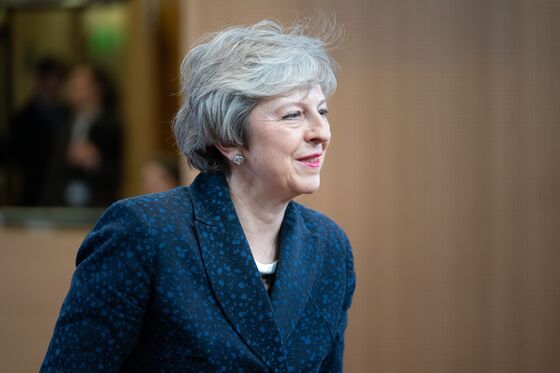 Speaking on a trip to Egypt, she accepted that Brexit will be only half-finished when the U.K. leaves the EU. There's still the future U.K.-EU trade relationship to negotiate, and that could take several years. When she became prime minister in 2016, May outlined her ambition to fix the "burning injustices" afflicting British society.
Since then, she has pledged a huge funding boost for the National Health Service -- and these remain commitments she is keen to see through. May still wants to finish this work -- and suggested her Tory colleagues should not be surprised.
"I was very clear in December with the Conservative party my job is not just about delivering Brexit but there is a domestic agenda that I'm delivering on," she said. "There is still a domestic agenda I want to get on and deliver," May said on Sunday.
The question is whether her own team are prepared to give her the time she wants.