Theresa May Defies the Odds
The words attributed to Theresa May tend to be variations on weak or embattled. Jokes have been made that she's a robot.
But as the slog toward Brexit has shown, this is a determined woman who has defied the odds and gotten the U.K. within an inch of the divorce from the European Union that the nation voted for in 2016.
The U.K. prime minister heads to Brussels to close a Brexit deal with fellow leaders this weekend in the full knowledge that many on all sides in her Conservative Party detest it as too much of a compromise. Her biggest stumbling block to achieving her goal is Parliament back home.
Yet she hasn't come this far only to fail at the end – "That deal is within our grasp and I am determined to deliver it." And she can take heart in her surprising political turnaround.
A week ago, it looked like Brexiters who regard the deal as a sellout were going to start the process of ousting her. But she did what she's done in the past: absorbed the criticism and kept on going.
In fact, her standing among the public improved. Danny Dyer, a soap star, captured something of the mood in an interview with the Big Issue. It was sympathy for May – "bless her" – and contempt for her enemies.
It's a development that might give Tory rebels pause when casting their vote on the deal in parliament next month. Is shooting May's plan down what the British people really crave, or do they in fact just want Brexit to be over?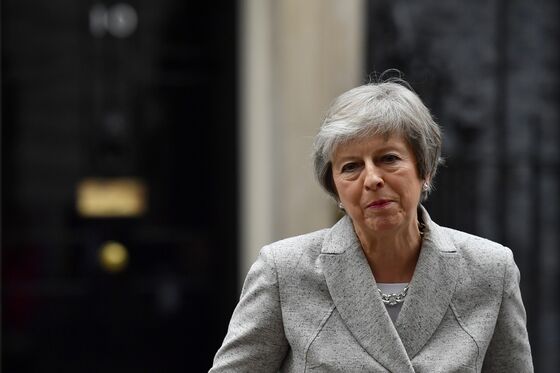 Ready to go | President Donald Trump and Chinese leader Xi Jinping indicated readiness for their highly anticipated meeting at the G-20 summit in Buenos Aires. Trump told reporters he was "very prepared," while Chinese Vice Minister of Foreign Affairs Wang Chao said China hoped the talks would go smoothly. The encounter comes as the trade war between the two countries starts having a greater impact on financial markets and global growth.
Border closed | Trump said he's signed an order to shut the frontier with Mexico and authorized troops to use lethal force against migrants who try to enter the U.S. The president claimed without evidence that criminals are among them and said he'd welcome a partial government shutdown over "border security" if Congress won't authorize the necessary funding.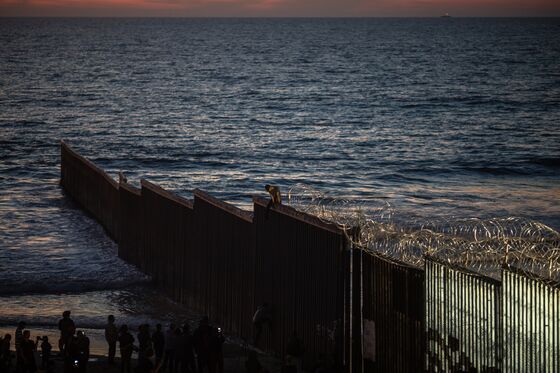 Shoring up support | Saudi Arabia's crown prince started his first foreign trip since the Oct. 2 murder of Jamal Khashoggi. It's likely designed to show Mohammed Bin Salman isn't isolated in the region and follows recent public jaunts at home with his father, King Salman, a signal he remains secure within his country. The prince also plans to attend next week's G-20 summit, where Trump says he will meet him.
Trump told reporters yesterday that a confidential CIA report on Khashoggi's death didn't definitely conclude Prince Mohammed ordered the columnist's killing.

Pro-government Saudis have been calling for a boycott of Turkish products on Twitter for Turkey's hounding of the kingdom over Khashoggi's murder at the Saudi consulate in Istanbul. Abbas Al Lawati and Cagan Koc look at ties that include $4.8 billion of bilateral trade and much-needed revenue from Saudi tourists.
Russia probe | The Senate's bipartisan probe of alleged Russian election meddling may not wrap up for another six months as new strands of the investigation continue to emerge, Senate Intelligence Chairman Richard Burr said. There probably won't be much visible progress during that time as Burr remains dug in against Democratic Senator Mark Warner's push for public hearings with key figures like Trump's son, Donald Jr., and his former lawyer, Michael Cohen.
Afternoon terror | Militants assaulted the Chinese consulate in Pakistan's largest city and financial hub, Karachi, an attack that killed at least seven people, including the assailants. It was the second major incident there this year against Chinese officials. Prime Minister Imran Khan said the violence was "clearly a reaction" to trade deals signed with China earlier this month.
And finally... Taiwan will vote this weekend on whether its athletes should compete in the Olympics under the name "Taiwan" instead of "Chinese Taipei." The move could galvanize independence advocates and roil ties with China. If it passes, the democratically run island's government would have to seek International Olympic Committee approval for the name change. Taiwanese will decide on a host of other issues in the referendum Sunday, including gay rights and marriage equality.