Harris Won't Run Again in North Carolina After Tainted Race
(Bloomberg) -- Republican Mark Harris said health reasons will keep him from making another run for U.S. Congress in a new North Carolina election that was ordered after November's unofficial results were beset by fraud claims.
"There are several things that my health situation requires as a result of the extremely serious condition that I faced in mid-January. One of those is a necessary surgery that is now scheduled for the last week in March," Harris said in a statement on Tuesday.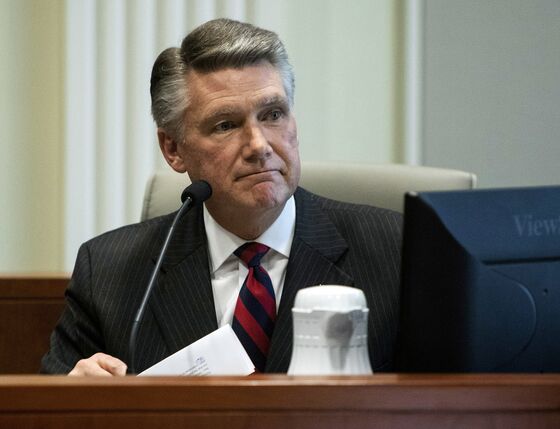 Harris surprised voters last week by calling for a new election. He had been participating in a state elections board hearing to probe claims of absentee voter fraud related to his campaign. The board agreed and ordered a new vote in the Ninth Congressional District, located in the southern part of North Carolina. Harris at the time said he had suffered two strokes in January.
The former pastor said he endorses Union County Commissioner Stony Rushing for the House seat. Rushing didn't immediately respond to a request for comment.
Two Republican candidates have emerged as contenders: Kenny Smith, formerly of the Charlotte City Council, and Matthew Ridenhour, a former county commissioner, according to two GOP lawmakers who asked not to be named.
Democrat Dan McCready kicked off a new campaign in the district last week, according to the Charlotte Observer. He is a Marine Corps veteran who started a solar energy company and previously ran on a moderate platform of job training, affordable health care and environmental protections.
In the prior campaign, which is the last race to be called from the November 2018 midterm elections, Harris held a 905-vote lead over McCready in the unofficial tally that a previous election board declined to certify.
North Carolina politics have been consumed by bitter partisanship in recent years after Republicans consolidated state power and alienated some voters by overreaching on social and political issues.