Marathon Fund Embraces Political Risks From Saudi to Venezuela
(Bloomberg) -- It's time to embrace geopolitical risks, according to Gabriel Szpigiel, partner and head of emerging markets at Marathon Asset Management.
The veteran investor said his most promising bond bets come from some of the world's most unstable nations. He cited Saudi Arabia, where the murder of journalist Jamal Khashoggi cast a cloud over Crown Prince Mohammed bin Salman's economic promises, and Venezuela, where the early days of President Nicolas Maduro's second term in office have been met with an international outcry. Szpigiel said his home country of Argentina also offers value after the peso's world-leading rout since Mauricio Macri took office in December 2015.
"There are likely to be pockets of geopolitical instability, particularly when considering the broad and diverse nature of the asset class," Szpigiel said. That creates "an opportunity to take advantage of price dislocations. In today's context, recent volatility has given rise to opportunities in countries such as Saudi Arabia and Venezuela, among others."
The money manager says there's "tremendous value" in emerging markets after a turbulent year in which sovereign yields spiked to a nine-year high. Bonds will get a boost from a less aggressive Federal Reserve, a weaker dollar and proactive easing from China, he said. Marathon's long-only emerging markets fund surpassed $1 billion under management at the end of 2018.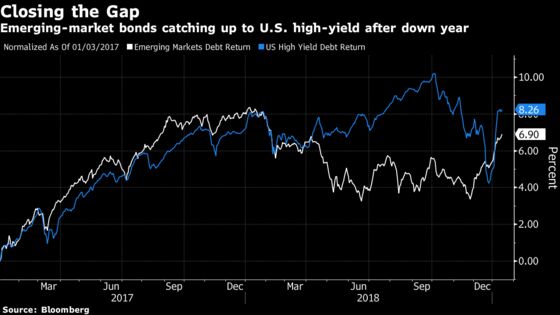 His confidence in Saudi Arabia is buoyed by its inclusion in the JPMorgan Emerging Markets Index, which will spur investment in the kingdom. Its value relative to similarly-rated plays like Chile is "quite an opportunity," he said.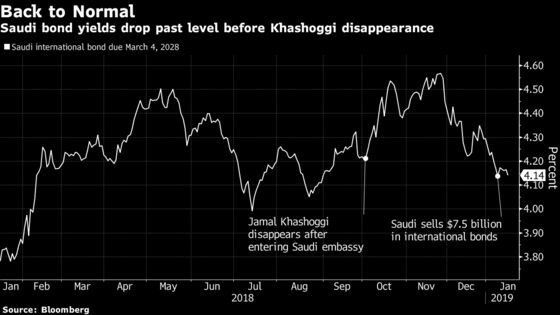 Venezuela's sovereign bonds also offer a "very interesting risk/reward" as street protests and foreign sanctions spur speculation about a political transition, according to Marathon. The nation has defaulted on some $9 billion in debt since November 2017, when the president signaled a restructuring would be necessary in a nationwide address.
"We are optimistic in the sense that a potential regime change would be viewed as more of a possibility today," Szpigiel said. "Once that happens, to get the country in place, a quick restructuring should take place. In the meantime, you at least have a growing claim."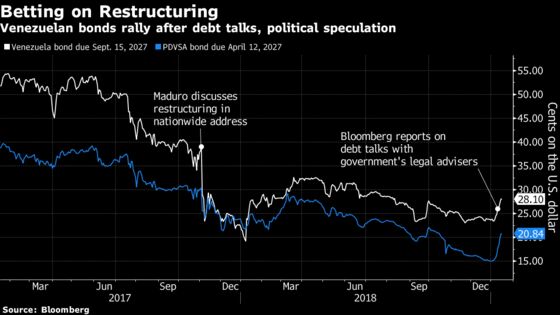 While Argentina's economy still has vulnerabilities, Macri's government is taking them seriously, said Szpigiel, a devout River Plate soccer fan who grew up in the port city of Bahia Blanca. He sees value in debt from the nation's provinces as well as non-public utility companies. A presidential vote in October, likely to pit Macri against his leftist predecessor Cristina Fernandez de Kirchner, will prove an inflection point, Szpigiel said.
Meanwhile, the election of Jair Bolsonaro and Andres Manuel Lopez Obrador last year may have Latin America's two largest markets trending in opposite directions. Brazilian bonds should rally if Bolsonaro succeeds in pushing a pension overhaul through Congress, whereas AMLO's initial policy missteps put Mexico at risk of credit downgrades, according to Szpigiel. Still, a selloff in Mexican assets could eventually create an attractive entry point, he said.
To him, the biggest risks lie in the world's least-developed markets.
"Potential defaults will come from countries that will be unable to satisfy front-loaded financing needs," he said. "African countries and frontier names, in particular, will be at risk."