Manafort Virginia Fraud Trial: Day-by-Day Recap at a Glance
(Bloomberg) -- The trial of Paul Manafort is nearing an end in Alexandria, Virginia, where the former chairman of Donald Trump's 2016 presidential campaign is accused of defrauding banks to secure loans and hiding overseas bank accounts and income from U.S. tax authorities. Jurors have left for the weekend, set to resume deliberating Monday over whether Special Counsel Robert Mueller's team of prosecutors or Manafort's defense were the most persuasive.
Here's what's happened day by day:
The jury spent the day in deliberations, only once sending out a note -- to ask if they could wrap up at 5 p.m. because one had evening plans. Outside the jury room, there was more action: Trump demurred when asked by reporters as he left the White House whether he would pardon Manafort, saying instead "he happens to be a very good person. And I think it's very sad what they've done to Paul Manafort." Separately, media covering the trial asked Judge T.S. Ellis III to unseal various documents in the case, as well as to release the names and addresses of jurors. During a hearing to consider their request, he refused, saying he needed a guard to escort him after receiving threats and he didn't want to expose the jurors to anything similar.
Jurors chose a foreman and began deliberations Thursday. After about 7 hours, they sparked a flurry of interest when news came that they'd submitted a note to the judge, but it held four questions dealing with reasonable doubt and tax filings for overseas accounts. They'll be back again Friday morning to resume.
Testimony is over, as are closing arguments. The jury has received their instructions and on Thursday will begin deliberations. The prosecution hammered home that the case is straight-forward and asked jurors to use common sense to explain why Manafort used offshore accounts and failed to disclose them while using them to fund his lifestyle. The defense again focused on painting Rick Gates as the real culprit, saying Mueller relied on him to frame Manafort. Ellis has stuck to his projected timetable, with a verdict now likely to come within the two-to-three-week calendar he laid out at the start. The question is how long will the jury take?
On Tuesday, Manafort stood before the judge and jury and said he had decided that he would rely on his lawyers' cross-examination and rhetorical skills to defend him. He said he would call no witnesses on his behalf wouldn't take the stand. The parties in the case spent the rest of the day in negotiations away from the jury about how jurors will be instructed to decide. Notably, Ellis agreed to tell jurors to ignore his numerous injections and comments about each side's arguments.
The prosecution wrapped up its case on Monday. Its final witnesses were a special agent from the Financial Crimes Enforcement Network, who spoke to Manafort's tax filing obligations, and an official from a Chicago-based bank who agreed to a $16 million loan for Manafort, despite issues he had with the application, because the CEO pressed for it. That CEO -- Stephen Calk -- was pushing for a job in the Trump administration, which came out in testimony on Day 9 by another official from Federal Savings Bank.
Prosecutors for Mueller were expected to offer their final four witnesses at the bank and tax fraud trial of Manafort on Friday, but the proceedings were delayed for a mysterious reason. Prosecutors had been expected to put on witnesses focusing on whether Manafort, Trump's former campaign chairman, lied to lenders when he borrowed money. Two of the witnesses were granted immunity from prosecution.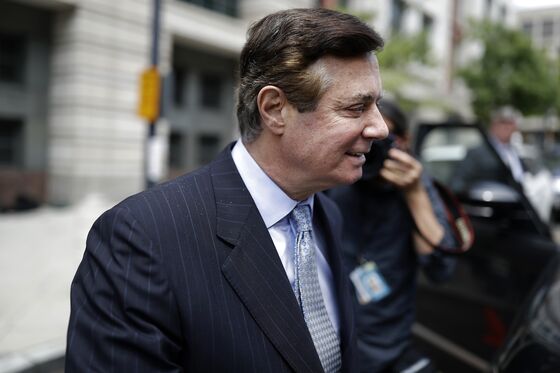 It was back to the core of the prosecutors' case against Manafort -- the bank fraud. And jurors heard from one banker after another that Manafort lied about his income, assets and debt in order to secure loans much greater than he would've otherwise been eligible for. For example, Manafort asked to borrow $5 million from the Banc of California, listing his political consulting income as $4.4 million, when other witnesses testified earlier he actually made closer to $400,000. He got a $1 million loan, but banker Gary Seferian told jurors even that wouldn't have been approved if the bank knew Manafort's true financial picture.
Rick Gates, Manafort's former deputy who flipped and agreed to cooperate with the Mueller probe hoping for leniency, concluded his testimony with high drama as the judge allowed him not to answer a question on cross exam about whether he'd cheated on his wife with four other women. A forensic accountant with the FBI and an IRS agent who said Manafort didn't pay taxes on $16.5 million of income were among the prosecution witnesses questioned later. There are eight more witnesses left before the prosecution says it'll rest.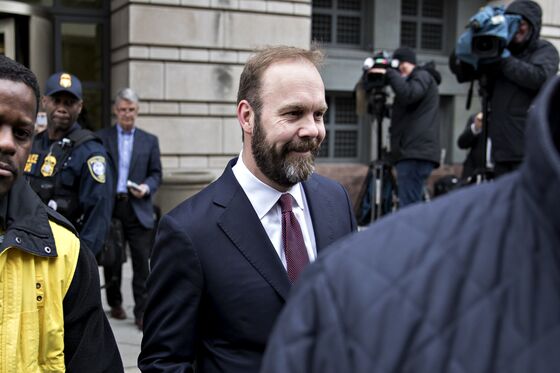 Gates returned to the stand on Aug. 7 after a brief appearance the day before. After almost 5 hours of friendly questioning by the prosecution, Manafort's defense team took over and began picking apart his testimony and credibility, and Gates closed the sixth day of testimony admitting he embezzled money from Manafort, in part to cover costs of a London love nest. Separately, Manafort's former accountant who testified against him in exchange for immunity was fired by her firm.
Week 2 opened with high drama as Gates took the stand as the prosecution's star witness, and the judge continued to scold prosecutors for not hewing as closely to the script as he'd like. In just over an hour on the stand, Gates told jurors he faked expense reports to steal hundreds of thousands of dollars from Manafort. But, he said he helped hide offshore bank accounts at Manafort's direction.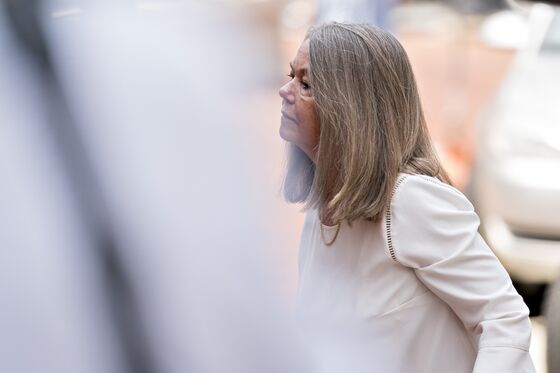 The first week culminated with the testimony of Cindy Laporta, who served as an accountant to Manafort. She told jurors that Manafort and Gates would send her documents that were clearly fake in efforts to either trim the tax bills or inflate income to secure loans from banks. She testified after prosecutors granted her immunity, and said she went along with the scam because she was worried they would sue.
On Thursday, Aug. 2, jurors heard from Heather Washkuhn, Manafort's longtime bookkeeper, who said her boss and Rick Gates gave banks phony profit-and-loss statements to make it seem like their firm made much more money than it actually had. She also told of the firm's struggle to pay its bills after work in Ukraine ended.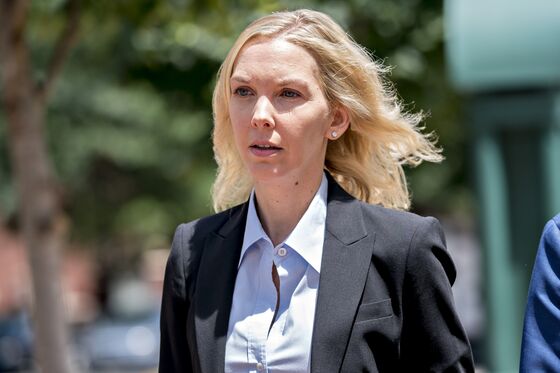 The first full day of testimony was all about luxury voyeurism, with vendors appearing one after another to tell jurors how Manafort spent millions on home renovations, entertainment systems, and custom clothing. Clothiers from Manhattan and Beverly Hills testified that Manafort would pay by wire transfer. And Judge Ellis banned the word oligarch, saying it was pejorative.
The trial got off to a fast start on Tuesday, July 31, with the jury sworn in by early afternoon and opening arguments in which the defense for the first time laid out its strategy to blame Rick Gates. The first witness -- Tad Devine, a Democratic political strategist who worked on Bernie Sanders's presidential campaign -- took the stand to tell jurors about work he did with Manafort in Ukraine.