Terror Attack Seen as Teen Blows Himself Up at Russia FSB Office
(Bloomberg) -- A 17-year-old boy blew himself up in a "terrorist" attack that injured three officers of Russia's domestic FSB intelligence service, according to the country's Investigative Committee.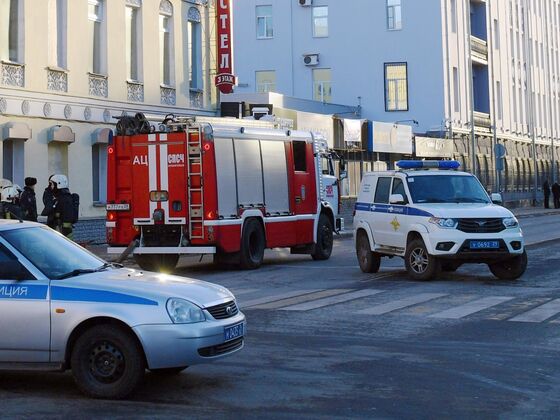 The local boy took an improvised explosive device into the Federal Security Service building in the northern city of Arkhangelsk on Wednesday, the committee said in a statement. The device "exploded in his hands" causing fatal injuries, according to the National Anti-Terrorism Committee.
President Vladimir Putin has been informed of the incident, Kremlin spokesman Dmitry Peskov told reporters on a conference call. The FSB has been criticized by human rights groups for crackdowns on groups of young people critical of the authorities on social media, and has also been accused of sting operations to incriminate some activists.