Malawi President to Appeal Court's Annulment of Election
Malawian President Peter Mutharika will appeal the Constitutional Court's annulment of last year's presidential election.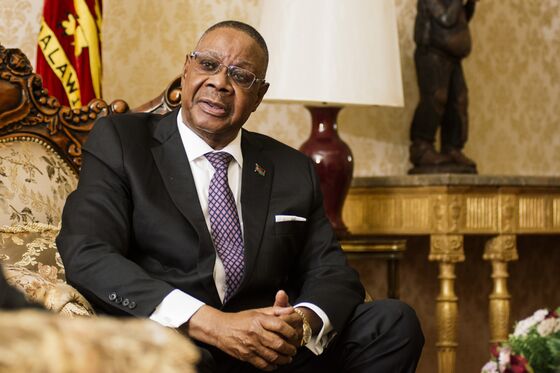 The court overturned the outcome of the May vote on Feb. 3 and ordered a new election be held within five months. The ruling marked only the second time an African nation has annulled a presidential ballot.
"We feel that the judgment was a serious miscarriage of justice and an attempt to circumvent the will of the people by removing a democratically elected government," Mutharika's spokesman, Mgeme Kalilani, said by phone Wednesday from the capital, Lilongwe.
The country's apex court is the Supreme Court of Appeal.
Vice President Saulos Chilima demanded the resignation of Malawi Electoral Commission Chairwoman Jane Ansah and her management team as the court had found them incompetent.
The MEC oversaw the vote "knowing very well that they were part of a criminal and evil scheme to rob Malawians of their voice in who they had chosen to govern them," he told reporters in the capital, Lilongwe.
Chilima quit as the country's deputy leader last year to form the United Transformation Movement. However, the court ordered him and Mutharika to retain their positions until new elections are held within 150 days.
Landlocked Malawi is among the world's least developed countries with a low life expectancy and high infant mortality. The economy is mainly agrarian, with a largely rural population, and relies on aid from international donors, the World Bank and the IMF. It is Africa's biggest supplier of burley tobacco, a low-quality variety of the leaf used to fill cigarettes rather than flavor them and the crop accounts for the bulk of its exports.