Venezuela Opposition Says 6.4 Million Took Part in Symbolic Vote
(Bloomberg) -- Venezuela's opposition says that 6.4 million people voted in a symbolic "anti-government referendum", organized as a protest against the administration of President Nicolas Maduro.
Results of the survey have no legal weight, but are intended to keep alive a spirit of resistance after the government regained control of the national assembly in elections last weekend.
People cast ballots at hundreds of sites across the nation over the course of a week, as well as online. The participants rejected Maduro's "usurpation of the presidency" and last weekend's legislative election, which the opposition boycotted citing the lack of credible monitors.
The organizers said in a statement that about 3.2 million voted at polling centers in Venezuela, 845,000 in polling centers abroad, and 2.4 million voted digitally.
Led by the outgoing National Assembly leader Juan Guaido, the vote was meant to unify the opposition and keep up international pressure against Maduro, who dismissed the effort as having no constitutional validity.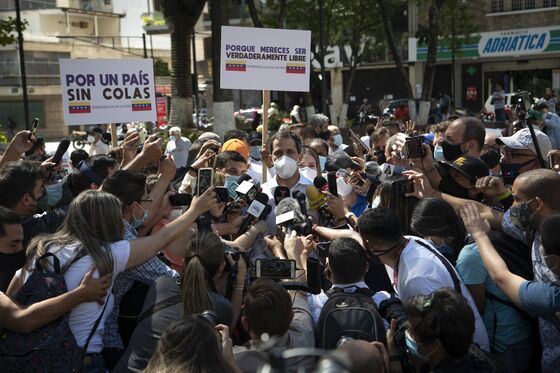 "I know this is not going to change the government, but it is important that they see us in the streets, that they know that we are a majority who want to recover democracy," said Silvia Salas, a 59-year-old retiree, after voting in a public square in eastern Caracas. "I will always support everything that helps us to get Maduro out."
After winning National Assembly elections last week, Maduro and his allies will have control of all governmental bodies. Guaido, who for two years has been recognized as the country's rightful leader by the U.S. and more than 50 countries, will lose his seat as head of the assembly in January.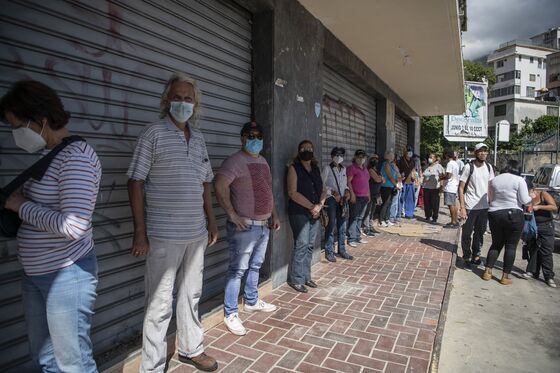 The country's economic and social conditions have deteriorated under Maduro, who took power after Hugo Chavez died in 2013. More than 5 million people have fled the country, which is plagued by hyperinflation, electricity outages, gasoline shortages and widespread hunger, made worse by U.S. sanctions. The economy is expected to contract by a third in 2020, according to Caracas-based research firm Ecoanalitica.