Madagascar Presidential Vote Loser in Surprise Capitulation
(Bloomberg) -- Madagascar's presidential election loser Marc Ravalomanana accepted a Constitutional Court ruling that proclaimed rival Andry Rajoelina winner of the ballot, a surprise turnaround after days of protests by his supporters.
"We have to prove that we are united and seek development of the country," Ravalomanana said in a televized speech on Wednesday night. "We should stop all things that can divide us, and stop jailing political opponents."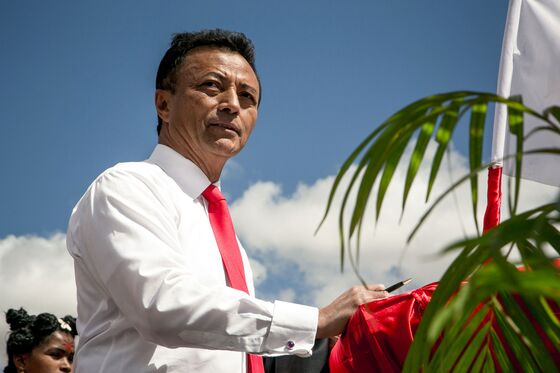 The court said on Tuesday he obtained 44.3 percent of the vote, compared with 55.7 percent for Rajoelina, following a review of the results after claims of fraud. In the run up to the ruling, police fired teargas to disperse Ravalomanana's supporters who blocked roads with burning tires in the capital, Antananarivo.
"I expected him to refuse and that there would be a revolt in view of the past events," said Adoree Andrianomenjanahary, a Ravalomanana supporter and political science student at the Catholic University of Madagascar. "It's noble on his part to tolerate the intolerable to preserve peace."
Millionaire businessman Ravalomanana led the country, which is the world's biggest producer of vanilla, from 2002 to 2009 before being overthrown in a coup by Rajoelina, a former nightclub DJ and ex-mayor of Antananarivo. Both men were banned from contesting the 2013 election as part of an international agreement to end a political crisis in the nation.