Macron's Last Budget Before Election Lacks Key Plans for Economy
French President Emmanuel Macron's final budget before elections in April omitted details on signature programs for long-term investment and supporting jobless youth, as his government sought instead to underscore his record on cutting taxes and reducing the deficit.
The draft law submitted to parliament on Wednesday would enact the final steps Macron set out nearly five years ago to phase out resident tax for households and cut the corporate tax rate to 25% from more than 33% when he took office. 
On spending, the government is sticking to plans to increase defense, education and justice budgets while winding down the emergency support provided to firms and businesses that stretched finances during the Covid-pandemic.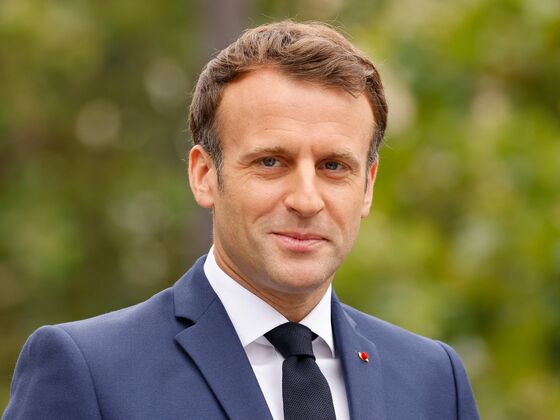 But there were no details on how Macron intends to finance the investment in new industrial sectors his government has said will cost 10s of billions of euros between now and 2030. Nor were there any indications of the cost of a special income designed to get unemployed and unskilled young people into work. 
Finance Minister Bruno Le Maire said the government is still evaluating the costs of the long-term investment plan that is complex to calibrate, and the employment program responds to a sudden change of situation due to labor shortages in some sectors.
"This is an honest budget," said Finance Minister Bruno Le Maire said. "Everything is on the table and we are being very clear about things that are not on the table."  
Macron is trying to juggle the competing imperatives of burnishing his reputation for low tax and low regulation, while also delivering promises to rebuild the French economy after the pandemic with massive state intervention in industry and the labor market.
As the centrist French leader sketches out answers to those fiscal sums, challengers are lining up on the left and the right ahead of April's presidential election, each with their own proposals to increase employment and growth. Nationalist Marine Le Pen, Macron's closest rival according to polls, has proposed nationalizing highways to cut costs for drivers and privatizing audiovisual services to abolish fees for consumers.
Le Maire said such proposals are "nonsense" and France should stick to plans to repair public finances by supporting economic growth, carrying out structural reforms and setting long term spending targets. He ruled out tax increases as an option, saying Macron's government had reduced the tax burden by 50 billion euros ($58.6 billion) since taking office in 2017. 
The deficit will be brought back below 3% of economic output by 2027, Le Maire said. The additional debt from the crisis of around 165 billion euros will be payed back by 2042, via a dedicated mechanism, according to the budget documents.  
| As share of GDP | 2018 | 2019 | 2020 | 2021 | 2022 |
| --- | --- | --- | --- | --- | --- |
| Deficit | 2.3% | 3.1% | 9.1% | 8.4% | 4.8% |
| Debt | 97.8% | 97.5% | 115% | 115.6% | 114% |
| Tax | 44.7% | 43.8% | 44.5% | 43.7% | 43.5% |
| Spending | 54% | 53.8% | 60.8% | 59.9% | 55.6% |
| Source: French government |   |   |   |   |   |
Around 8 billion euros of funds set aside for emergency Covid measures that will no longer be needed this year will mainly be used to reduce the deficit, Le Maire said. Approximately 600 million euros will go to financing a measure to help poor households with a recent spike in energy prices.  
He rebuffed criticism that such measures were sweeteners ahead of the presidential election in April. 
"This budget is in line with the policies we have put in place since 2017 -- making our economy more competitive, repairing our public finances and massively cutting taxes," Le Maire said. 
Defense budget to increase 1.7 billion euros to 40.9 billion euros
Education budget rises 1.6 billion euros to to 56.5 billion euros
Interior ministry budget to rise 1.4 billion euros, justice ministry 700 million euros
Debt servicing costs to rise to 38.4 billion euros from 36.8 billion euros in 2021