Macron, Putin Discuss Syria, Ukraine in Phone Conversation
(Bloomberg) -- Emmanuel Macron and Russian counterpart Vladimir Putin discussed the situation in Syria and Ukraine by phone, the French president's office said in a statement on Saturday.
Macron underlined that France's priorities in Syria were to complete the fight against Islamic State by the international coalition, protect the population, and allow humanitarian aid through, and seek a negotiated political solution to the conflict.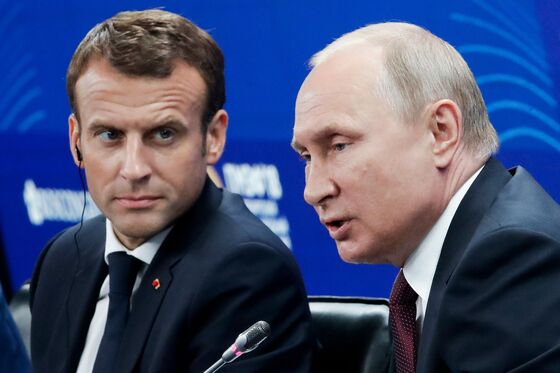 He added that efforts were needed to allow constitutional reform, as well as free and credible elections, under the supervision of the United Nations.
"The Franco-Russian coordination mechanism for Syria must allow progress in this direction, with all parties concerned," the French presidency said.
Putin referred to ongoing discussions with Iran and Turkey in relation to Syria, according to the French statement.