Macron Pension Chief Resigns After Failing to Declare Side Jobs
(Bloomberg) -- France's point man in charge of President Emmanuel Macron's pension systems reform resigned on Monday after media reports showed he failed to declare multiple positions in organizations including think-tanks and trade groups.
Jean-Paul Delevoye, the 72-year-old civil servant who's been preparing Macron's reform for two years, tendered his resignation and the French presidency said he would soon be replaced.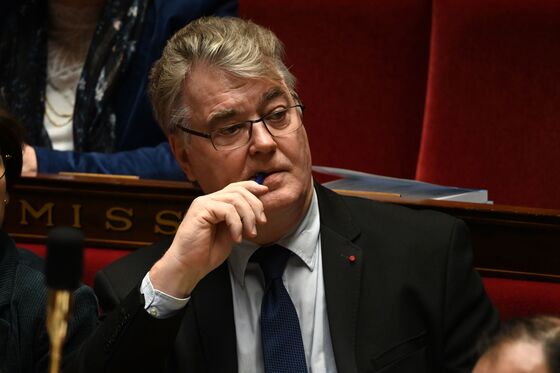 The life-time civil servant admitted he held paid and unpaid advisory jobs and board seats in 13 organizations while holding a public mandate, which is forbidden by law. The information was first revealed last week by Le Parisien. He told Le Monde newspaper on Dec. 14 that he "didn't pay enough attention" to his declaration of interests when he took the pensions reform job.
Delevoye's resignation and the revelation of his wrongdoing come at a difficult moment for Macron. His government braces for a third day of nationwide marches on Tuesday as protesters will rally to oppose his overhaul of the pension systems. The country is struggling as public workers started a third week of strikes that create havoc in public transportation.
Delevoye crafted the pension reform that several previous governments tried to pass and eventually abandoned in the face of public opposition to their attempts.
The reform is the pinnacle of Macron's efforts to modernize France and was a cornerstone of his campaign platform. The Delevoye led project aims at gradually merging 42 different public pension systems and encourage people to work longer.