Macron Might Be About to Lose Another Minister, Report Says
(Bloomberg) -- As French President Emmanuel Macron faces off with the Yellow Vest protests and tries to keep his economic agenda from swerving too far off course, he also risks losing another key minister, business daily Les Echos reported.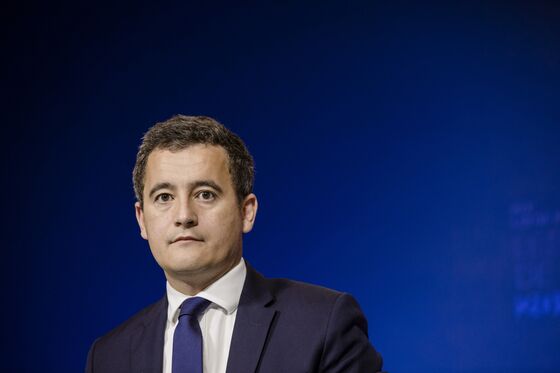 Gerald Darmanin, the budget minister piloting Macron's signature tax reforms, is thinking seriously about returning to his home town of Tourcoing after the death of the current mayor, Les Echos reported on Thursday without saying where it got the information. Spokespeople at the finance ministry and the budget ministry declined to comment.
A ministerial departure would hit Macron as he tries to regain his poise after violent protests forced him into policy u-turns. The French leader is currently holding debates around the country to try and win back the support for his pro-business reform agenda.
Darmanin is in charge of sensitive change to income tax in France that will see the levy coming directly out of workers' pay checks for the first time in January. Macron had wavered briefly on going ahead with the change that could hurt consumer confidence at a time when the French are already nervous about their living standards.
Darmanin's exit would also upset the political balance in a government that combines novices and veterans from center-right and center-left parties. Darmanin, who briefly served as spokesman for former president Nicolas Sarkozy, hails from the center-right and has championed fiscal discipline to repair France's public finances.
Macron last August lost his popular ecology minister Nicolas Hulot who quit because he didn't think the government was committed enough to environmental causes. Gerard Collomb, one of the first Socialists to join Macron's campaign, quit last March because he wanted to return to become mayor of Lyon.