Macron in No Hurry as France Endures Government Stasis
(Bloomberg) -- Seven days ago, President Emmanuel Macron's team sent a cryptic note on the secured messaging service Telegram about the resignation of his most senior minister.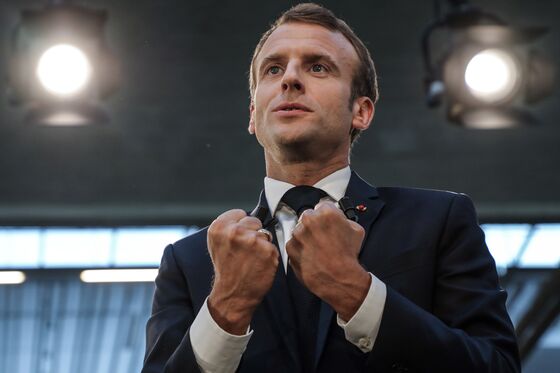 A full week of speculation, innuendo and misinformation later, the interior minister has yet to be replaced and France is still waiting to see how its leader will respond. Late Tuesday, Macron's office sent a three-word message on its timing: "no, not tonight."
There's a deadline of sorts for a list of new ministers: Wednesday morning's weekly cabinet meeting.
For now, Macron and Prime Minister Edouard Philippe remain in a virtual news blackout, giving few hints of their plans. They spent almost two hours deliberating Tuesday morning without any announcement. Only later in the day did the president's office say that "the cabinet reshuffle will be done without PM Philippe and his government's resignation."
"How long will this masquerade go on?" the opposition Republican party's parliamentary whip, Christian Jacob, demanded of the premier. "The tragic-comedy has been going on for a week now."
With reporters camped out at the Elysee Palace, Macron met with farmers, the Uzbek president, and with the CEOs of 25 French tech firms before delivering an evening speech in Paris on his vow to "scale up the start-up nation." The prime minister returned to his office after talks with Macron, then defended the government during the weekly parliament session.
"I can assure you there is no weakness in this government, no impatience," Philippe told lawmakers. "We are not backing down on any of the commitments taken by the president."
At stake is the scope of the changes Macron will make to his team as he seeks to move beyond months of gaffes and political setbacks that culminated Oct. 2, when the Elysee Palace said Interior Minister Gerard Collomb had "put himself in a position to have to resign." Then, during that night, one of Macron's earliest and most senior political backers finally terminated his mandate.
While the president could simply replace Collomb, that may not be enough for Macron to jump start his presidency and revive his flagging poll ratings.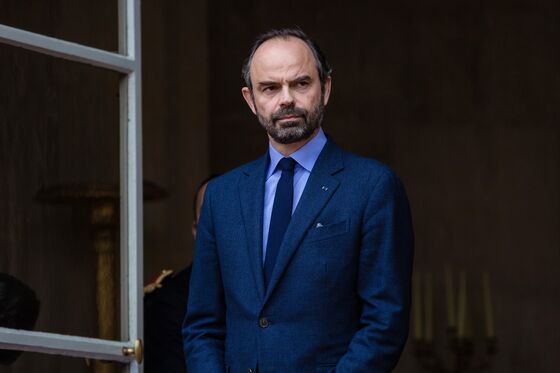 French media have reported that the cabinet reshuffle could involve five to 10 ministers or junior ministers being replaced or seeing their functions rejigged, with those responsible for culture, agriculture and territorial cohesion the most likely to be replaced.
Others made a public pitch to stay put. Digital Affairs Minister Mounir Mahjoubi said on France Inter radio Tuesday that he "loved" his post and wanted to stay in the job. Finance Minister Bruno Le Maire said Sunday that he was "enthusiastic" about working for Macron and wanted to remain in place. Defense Minister Florence Parly took to the airwaves from Chad to defend Macron and France's actions to fight terrorism.
An Odoxa poll released Monday found that 80 percent consider Macron's communication in the Collomb case to have been poor; 75 percent said they see the departures of Collomb and Environment Minister Nicolas Hulot, who quit on live radio in August, as a sign of "a real problem" in the way Macron governs.
For Jean Garrigues, a political historian at Orleans University, a cabinet reshuffle is not the most urgent overhaul required to right the ship.
"What's needed is a change of presidential style, to make a president with a bit more empathy," he said on BFM TV.
As the waiting dragged into Tuesday evening, it was left to satirical newspaper Le Canard Enchaine to capture the mood. Its cover for Wednesday's edition reads: "Macron's not in any hurry!"