Macedonian Cabinet Pushes On With Plan to Complete Name Deal
(Bloomberg) -- The Republic of Macedonia's government moved forward toward changing the name of the country to clear the path to membership in NATO and the European Union, despite vows from the opposition nationalists that they'll bloc the switch.
The former Yugoslav state is at the center of the struggle between Russia and the West for sway over Europe's most volatile region. Greece, which believes the name 'Macedonia' should only apply to its northern province, has promised to lift its veto on its neighbor's bids to join the EU and the North Atlantic Treaty Organization if it renames itself 'The Republic of North Macedonia.'
Nine out of 10 people who voted in a Sept. 30 referendum supported the name change, but the opposition rejected the ballot as a failure after turnout reached just 37 percent. Parliament will begin discussing a proposal to change the constitution from Prime Minister Zoran Zaev's cabinet on Monday, according to his press office. The government lacks the two-thirds majority needed to approve the initiative alone, and he has threatened to call a snap election before year-end if he fails.
"Now all members of parliament, regardless of the party they belong to, have the historic obligation and duty to citizens to ensure Macedonia's path to stability, security and economic prosperity," government spokesman Mile Boshnjakovski said in a live stream from Skopje.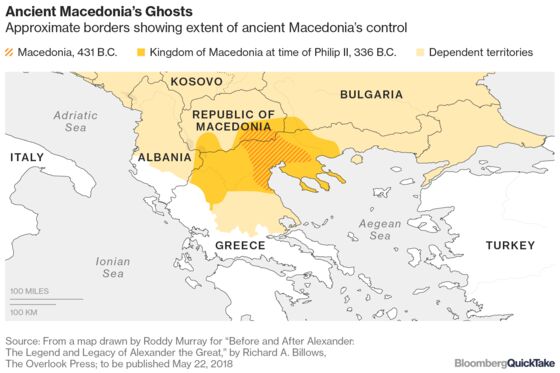 As part of its push, the government is trying to lure away members of the opposition VMRO-DPMNE party. The group opposes the deal and has called for the government to step down and appoint an interim administration, arguing that Zaev's cabinet won't run a fair election.
Parliamentary debates can last as long as ten workdays before a vote to officially start the procedure on constitutional amendments. The process will show whether the cabinet has the necessary support, Zaev told reporters on Tuesday, adding that he was "an optimist."