Lula's Jailhouse Interview Blocked by Brazil Supreme Court Judge
(Bloomberg) -- A Brazilian Supreme Court judge has suspended a decision that allowed a newspaper to interview former head of state Luiz Inacio Lula da Silva, who yields tremendous influence over upcoming presidential elections despite being in prison.
Luiz Fux's ruling issued late Friday blocks a previous injunction from fellow Supreme Court Judge Ricardo Lewandowski that permitted Folha de S. Paulo to interview the jailed leftist icon. Lula is serving a 12-year sentence for corruption and money laundering, and his political heir, former Sao Paulo Mayor Fernando Haddad, led by six percentage points in the latest Datafolha poll for a presidential runoff scenario.
Fux cited the risk that the interview would spread "disinformation" ahead of the Oct. 7 first-round presidential vote.
"I determine that Luiz Inacio Lula da Silva abstain from carrying out any interview or declaration to any medium of communication, be it the press or other outlet that's destined to transmit information to the public in general," Fux wrote in his decision. He also barred the release of any interview or declaration that Lula may have already given.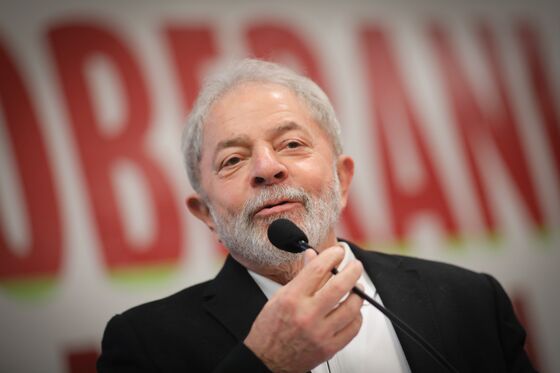 Lula is one of the most influential and divisive figures in Brazil's modern history. While millions of people saw their quality of life improve during his administration, others blame the former president for the corruption and policy missteps that tarnished Latin America's largest economy. Haddad has vowed to enlist Lula's help as a top adviser if he wins Brazil's top job.