London Mayor Candidates Pitch Business Credentials Ahead of Poll
(Bloomberg) -- Candidates for the Mayor of London made their pitches to business ahead of crucial elections in the U.K. capital next week.
In a virtual hustings event hosted by Bloomberg on Wednesday, incumbent Labour Party mayor Sadiq Khan said he is determined to be the "most pro-business mayor" London had seen.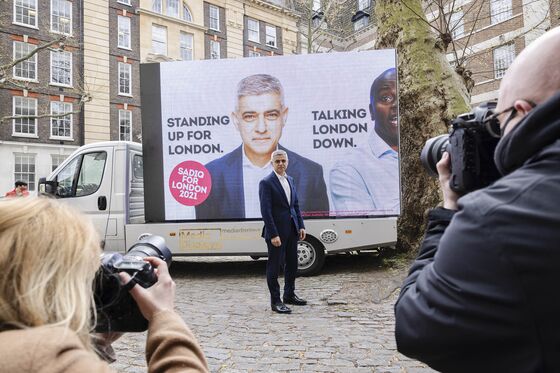 The last year has been "extremely difficult" for firms due to a "perfect storm of Brexit and pandemic," Khan said. "I'm focused on the future and what we can do to get London back on its feet as quickly as possible."
His Conservative party challenger Shaun Bailey said he planned to give London a "fresh start" and ensure the city was the "best place to start and grow a business in the world." He promised to run a "greener, fairer, more equal" London as it recovered from lockdown.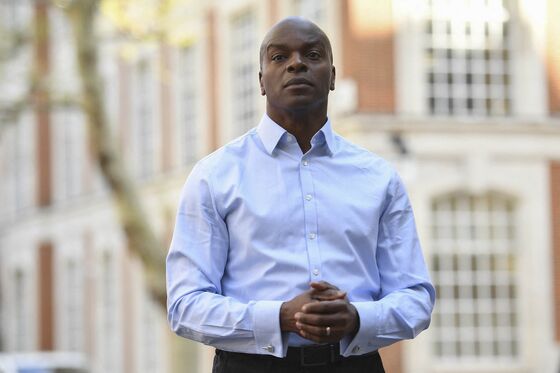 Green Party candidate Sian Berry pledged to preside over a "green recovery" to "truly transform the city and its economy," while Liberal Democrat Luisa Porritt said she would focus on "jobs, homes and clean air" and reinvent high streets for the future if elected.
The election for London mayor will be held on May 6, alongside polls for other directly-elected mayors in England, local councils and seats to the Scottish and Welsh parliament.
They are being seen as a key test for Prime Minister Boris Johnson's ruling Conservative government as he begins to reopen the economy after a third national coronavirus lockdown.