Swedish Speaker Takes Over Process to Break Political Deadlock
(Bloomberg) -- The speaker of parliament took over the government formation process as more than a month of talks have led nowhere on forming a new Swedish ruling coalition after last month's inconclusive election.
The willingness to compromise has been "limited" so far, Speaker Andreas Norlen said at a press conference in parliament.
He will now lead group talks, starting as soon as tomorrow with a discussion on forming a grand coalition. He will then explore three other potential governments, including a Social Democrat, Green, Center and Liberal variety, an opposition Alliance and Green Party coalition and a pure Alliance government, he said.
He declined to set a deadline on the talks. "But its timing is not without end," Norlen said. "We have to see a vote in parliament at some point. It could be the only thing that breaks the deadlock."
Urgency is building after acting Prime Minister Stefan Lofven on Monday abandoned his attempt to form a government, marking another failure almost two months after the election. The failure of the 61-year-old Social Democrat follows a previously unsuccessful try by Alliance Opposition leader Ulf Kristersson.
Kristersson on Monday called on bringing alternatives to a vote in parliament, saying that the Swedish people will soon lose patience after what has been a record-long government formation process. "We have to test our opinions in a real-life situation," he said.
Both Kristersson and Lofven said they remain at the speaker's disposal to form a government.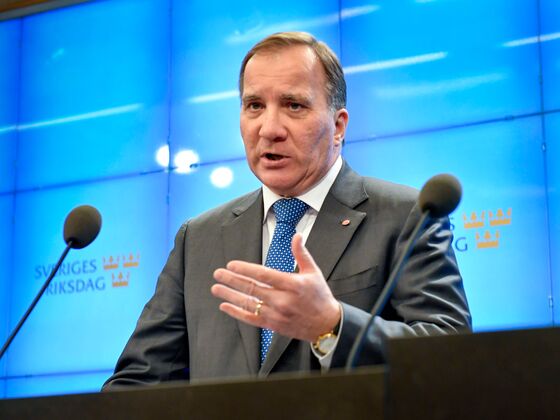 Sweden is struggling to find a viable government after a nationalist party emerged as a power-broker in last month's election. Neither of the establishment sides have so far been willing to make the necessary compromises to work across the bloc lines.
There's no set deadline for how long talks can take. The speaker has yet to call for a formal vote in parliament, which has to happen four times before a new election is called.
Nationalist leader Jimmie Akesson on Monday also urged the speaker to speed up the process and bring it to parliament. The analysis within his party is that it would ultimately gain from a new election, he said.
Norlen said that ending in a new election would be a "defeat" for the political establishment.
Lofven on Monday said he saw no viable way forward to form a Social Democratic-led government and that the situation remains locked.
After Lofven and Kristersson's failures, it had been speculated on that the role on trying to forge a compromise would fall to Center Party leader Annie Loof.
But Loof on Monday reiterated that Kristersson remains her main prime minister candidate and that she's working for an Alliance government. The Center leader also declined to directly comment on whether she would be prepared to take over the government process, saying she stands ready "to contribute to unlocking the situation."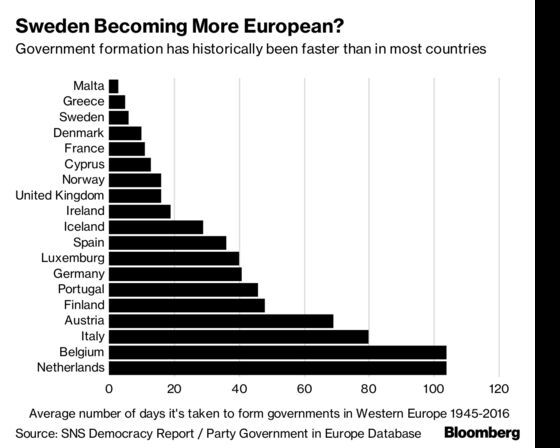 Lofven has been trying to lure over two smaller parties in the center-right Alliance, the Center and Liberal parties, to form a majority while Kristersson is also keen on keeping the opposition united.
Lofven's center-left coalition has a one a seat lead over the Alliance, but has no real path forward since the nationalists have tended to support the center-right bloc. The center-right has also painted itself in a corner since the Center and Liberals have said they will not rule with the backing of the nationalist Sweden Democrats due to its neo-Nazi roots.