Loeffler Doubles Her Fundraising as Georgia Runoff Approaches
(Bloomberg) -- Kelly Loeffler's campaign to keep her U.S. Senate seat in the Jan. 5 Georgia runoff election took in $64 million over the last two months, more than doubling her campaign coffers compared to the previous 11 months, according to her latest filing with the Federal Election Commission.

Loeffler and her fellow Georgia Republican Senator David Perdue both face high-stakes races. If Democrats manage to unseat the two incumbents the Senate will be divided 50-50 and Vice President-elect Kamala Harris can break any tie votes in favor of Democrats.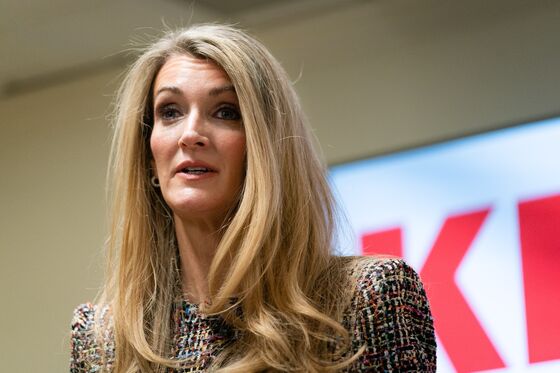 Candidates in the runoffs, including Democrats Raphael Warnock, who's opposing Loeffler, and Jon Ossoff, who's facing Perdue, have until Thursday to report to the FEC.
The two Georgia contests have drawn national interest, with some donors writing seven-figure checks to super-PACs and online donors pumping money into the candidates' coffers.
Loeffler's wealth and use of a private plane have been fodder for campaign attacks. Her husband, Jeffrey Sprecher, is the chairman of the New York Stock Exchange and the founder of Intercontinental Exchange, Inc., which operates global commodity and financial product markets.
The latest filings covers the period between Oct. 15 and Dec. 16, with the bulk of Loeffler's $64 million coming in after Nov. 3. About $19.1 million of the total came from small donors who gave less than $200.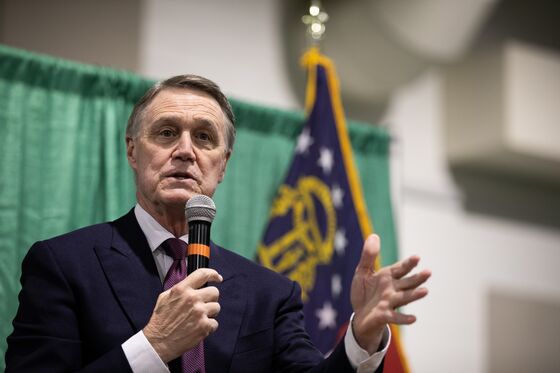 Among donors giving the maximum $2,800 were Lockheed Martin Corp. Chief Executive Officer Marilyn Hewson, Richard Adkerson, president and CEO of Freeport-McMoran Inc. and Paul Reilly, CEO of Raymond James Financial.
The flood of money allowed Loeffler to enter the last weeks of the campaign with $21.3 million in the bank.
Loeffler had been largely self-financing her campaign until recent months. She took in $28.2 million in the 11 months leading up to Oct. 15, but just $5.1 million of that amount came from donors. She provided the rest as loans and in-kind contributions.
The Republican senator didn't give her campaign any additional cash over the latest reporting period, but she converted almost $22.8 million of the money she loaned her campaign to a contribution, her filing shows. She also supplied her campaign with $273,700 of in-kind travel expenses for the runoff.
Loeffler was appointed to fill the seat left vacant when Senator Johnny Isakson retired last December.
Perdue and Loeffler have been among the most loyal supporters of President Donald Trump, backing his unsupported allegations that Georgia election officials ignored evidence of voter fraud. President-elect Joe Biden and Harris have campaigned for Warnock and Ossoff, and Trump, Vice President Mike Pence and Ivanka Trump have all stumped for Loeffler and Perdue..
Other groups engaged in the Georgia runoffs filing Wednesday included Fair Fight, a super-PAC formed by former state lawmaker Stacey Abrams. It raised $22.5 million between Nov. 24 and Dec. 16, with the largest contributions coming from labor unions. The group, which focuses on voter registration and turnout, spent $20.8 million and ended with $23.7 million cash on hand.