Libya's Premier Tests His Authority With Interim Government
(Bloomberg) -- Libya's prime minister-designate submitted a proposal for the structure of a new unity government to lead the war-ravaged OPEC member toward elections at the end of the year.
Speaking in a televised briefing Thursday evening, premier Abdul Hamid Mohammed Dbeibah said he'd presented his plan to parliament, but didn't give the names of any proposed ministers. He said he was ready to discuss appointees with lawmakers and that more than 2,000 resumes had been studied to find qualified people.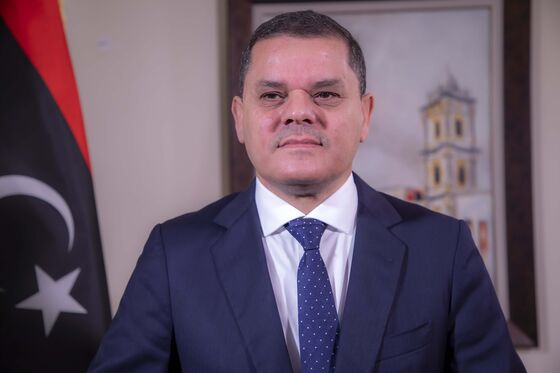 His suggestions will need the support of at least 120 members of the North African nation's 200-seat assembly to pass. Dbeibah said he hadn't met anyone from parliament who rejected the makeup of the government.
It's one of the first tests of Dbeibah's authority since he was chosen as premier this month by Libyan delegates at a political forum in Geneva. That marked the culmination of long-running United Nations-backed efforts to end a bloody conflict between rival administrations in the east and west.
Libya, home to Africa's largest oil reserves, has been roiled by a decade of turmoil since a NATO-backed revolt ousted longtime leader Muammar al-Qaddafi in 2011. Fighting in recent years has pitted the internationally recognized, Tripoli-based government against eastern military commander Khalifa Haftar, both of which have received support from competing regional powers.
The new executive body -- made up of influential businessman Dbeibah and a three-member presidency council -- will steer the country until the Dec. 24 vote.
Forming a unified government could stabilize energy production, a key income source that's been blighted by repeated clashes and closures. Interim authorities will also draw up a full budget for 2021 following the recent unification of the country's two official exchange rates.
Once the government wins a vote of confidence, it will prioritize three issues -- the coronavirus pandemic, electricity crisis and national reconciliation, Dbeibah said.