Lemann Fellows Plead for United Opposition in Brazil Vote
(Bloomberg) -- A group of fellows from Brazilian billionaire Jorge Paulo Lemann's foundation are making a plea for three presidential contenders to unite against the race's front-runners just days before the first-round vote.
Ten fellows from the Lemann Foundation drafted a petition that was published online calling for Ciro Gomes, Geraldo Alckmin and Marina Silva to band together in an attempt to thwart the two front-runners: Jair Bolsonaro on the far right and Fernando Haddad from the Workers' Party on the left. They suggested the effort be led by Gomes, who is polling highest of the three and would win all runoff simulations, according to polls.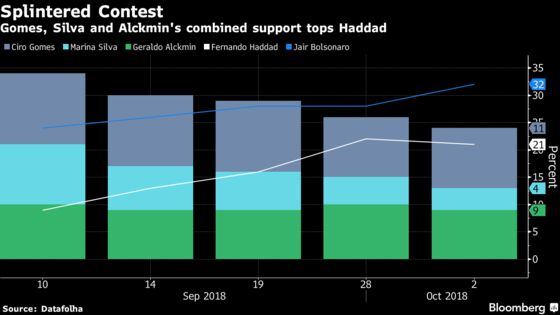 "Dear candidates, we appeal to your patriotism and hope your history of service to the Brazilian public speaks louder at this decisive moment," the petition reads. "Brazilian voters, don't let the country succumb to hatred and fanaticism. Together we can guarantee a third way."
The Lemann Foundation said in an emailed statement that opinions expressed in the document don't represent those of the institution itself nor all of its nearly 500 fellows. A spokesperson for Lemann himself, Brazil's richest man with net worth of $24.5 billion, said he declined to comment on the petition and the ongoing race. Marina Silva and Geraldo Alckmin aren't giving up their presidential campaigns, advisers in both camps told Bloomberg on Thursday.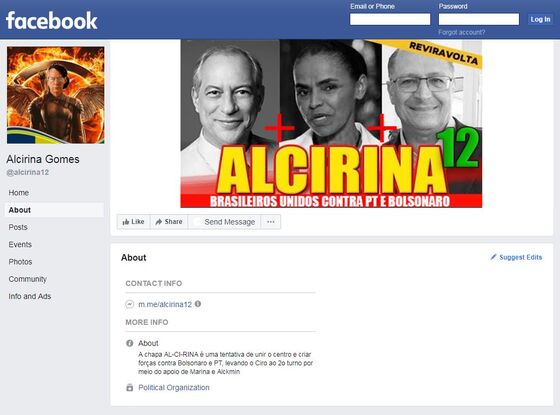 The petition published on Wednesday had over 25,000 signatures on Thursday afternoon and is the latest sign of unease at what appears an almost-certain runoff between Bolsonaro and Haddad. Several prominent figures have raised their voices since former President Fernando Henrique Cardoso wrote an open letter pleading for unity, though without naming a standard-bearer.
Gomes said Wednesday he's very honored by the petition's proposal, but that only Silva and Alckmin can decide whether to give up on their candidacies, according to local media reports. His 10 percent first-round vote intention trails Haddad's 23 percent support, according to the latest Ibope poll.