Italy's Salvini Says Country Won't Leave EU, Just Wants Changes
(Bloomberg) -- Italian Deputy Premier Matteo Salvini reined in his euro-skeptic adviser Claudio Borghi by assuring Italians and financial markets that his party doesn't want to leave the European Union.
"We have no intention of leaving Europe, we want to change it, improve it, but not abandon it," Salvini said in a texted statement. He was responding to earlier remarks by Borghi saying that either the populist parties succeed in changing the EU "or we'll need to leave it."
"I think this is the last opportunity. If after these elections we'll have the usual 'mandarins' led by Germany to decide economic, social and migration policy, for the benefit of Germany and to our detriment, I will ask to leave," Borghi said Friday during an event in Milan referring to upcoming European elections, according to remarks quoted by Ansa.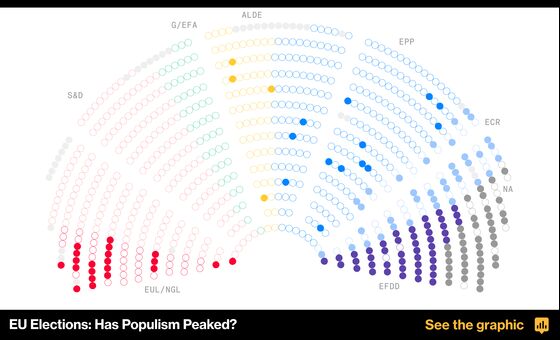 Italian bonds slumped after his comments, with 10-year yields rising as much as 11 basis points to 2.91 percent. The spread over their German peers -- a key barometer of risk in the nation -- widened to 280 basis points, only to narrow to 269 later in the day.
It is not the first time that Borghi, who is also head of Italy's lower house budget committee, goes on an offensive against the EU, and he has for long maintained that Italy would be better off outside the euro.
Government coalition partners the League led by Salvini and Five Star headed by Luigi Di Maio are waging a protracted election campaign ahead of a European parliamentary vote in May, whose outcome could change the balance of power within the coalition.