Lawyer for 'Putin's Chef' Claims Unfair Prosecution by Mueller
(Bloomberg) -- Concord Management and Consulting LLC, the Russian company accused of bankrolling efforts to roil the U.S. electorate using social media before the 2016 presidential election, wants a second shot at proving that Special Counsel Robert Mueller singled it out for prosecution.
Concord was indicted a year ago on the charge that it conspired with two other Russian businesses and 13 individuals to defraud the U.S. government. Concord's lawyer, Eric Dubelier, has accused Mueller's prosecutors of making up a crime to fit the facts. In October, he lost a bid for court permission to explore the special counsel's motivation for bringing the case, arguing that his client and its co-defendants were indicted "for being Russian."
Now Dubelier is trying again. In papers filed with U.S. District Court Judge Dabney Friedrich in Washington on Tuesday, he complained that the international law firm Skadden Arps Slate Meagher & Flom LLP was allowed to avoid prosecution for failing to register as a foreign lobbyist for Ukraine by paying the U.S. $4.6 million.
"Contrast Concord, a Russian catering company with no locations or business activity in the U.S.," The U.S. should be required to explain the disparate treatment, he wrote.
Dubelier's assertion that Skadden was simply able to buy its way out of a criminal charge is consistent with the no-holds-barred approach he's taken in this case. But it's an approach that hasn't garnered sympathy from Friedrich, who reprimanded him for "unprofessional" conduct earlier this month.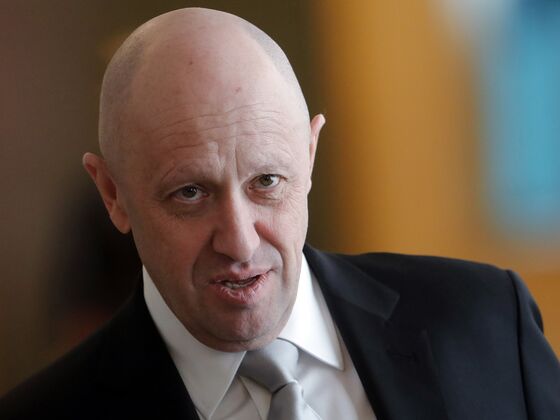 Concord is run by Yevgeny Prigozhin, who is known as "Putin's chef" because Russian President Vladimir Putin has hosted dinners at Prigozhin's restaurants.
Skadden, in a statement last week, said it should have registered and agreed to do so as a condition of resolving its liability. The government also said the primary Skadden partner on the project made false and misleading statements to the Justice Department's FARA unit. The partner has been previously identified as Greg Craig, a former White House counsel under President Barack Obama. Craig may still have legal exposure.
Another Skadden lawyer, London-based associate Alex van der Zwaan, spent 30 days in jail last year after pleading guilty to a charge of lying to U.S. agents during the course of Mueller's probe.