RBS Chief's Worst Day Was When Lawmakers Doubted His Integrity
(Bloomberg) -- The banker Ross McEwan may have had many tough days during his five-year tenure, transforming what was once the world's biggest lender into a smaller U.K. low-risk retail bank. However, his worst day at Royal Bank of Scotland Group Plc came only a few months ago, when he was accused of misleading U.K. lawmakers.
"That really hit my personal integrity," McEwan said in an interview with Bloomberg Television.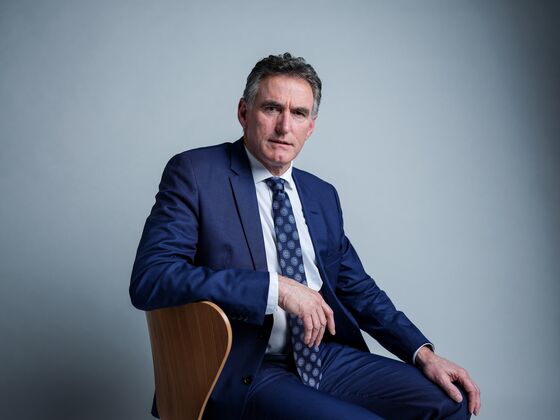 In September, the Treasury Select Committee said McEwan "withheld information" during a U.K. parliamentary probe of its Global Restructuring Unit, the lender's scandal-hit small-business lending division. RBS has said that McEwan replied to the committee's questions in good faith. The banker also said in the interview that he apologized to the committee and it was not his intent to cause a misunderstanding.
"Everyone in my executive team said this should never happened to you," he recalled. The board supported him with messages.
Many chief executive officers might have had difficult times facing angry U.K. lawmakers. Bob Diamond, a former boss of Barclays Plc, was grilled on the Libor scandal in a torrid three hour testimony back in 2012.
McEwan, a 61-year-old New Zealander has also had many good days at state-controlled RBS such as "coming back to profit for the first time in 10 years," he said. "This was the biggest bank in the world," he said, and is now back to "paying dividends."