Populist Surge Fails to Oust Latvia's Pro-Western Centrists
(Bloomberg) -- A populist surge wasn't enough to dislodge the pro-Western centrist parties that have ruled Latvia for more than 25 years.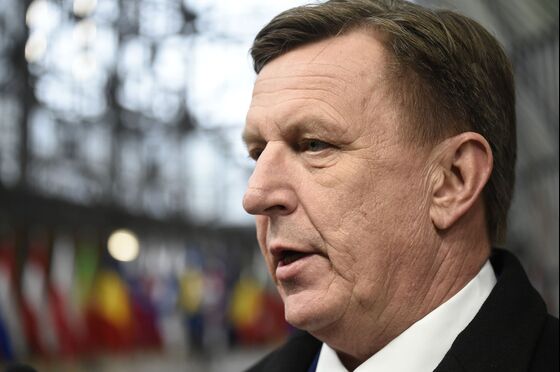 While the governing coalition lost ground at elections Saturday, Prime Minister Maris Kucinskis said newly formed parties with similar ideologies can join to represent a majority in parliament. That would once again lock out the Russia-leaning Harmony, which early results suggested had won the most votes for a third straight time. Anti-establishment newcomer KPV LV, which had refused to exclude an alliance with Harmony, was poised to finish second.
Echoing populist waves from London to Rome, Latvia's elections got an injection of drama from the rise of KPV LV, which means 'Who does the state belong to?' It tapped into anger at the ruling elites in the Baltic country that's a member of the European Union and relies on NATO to guarantee security as Russia flexes its muscles. But it's other new parties, on the center-right of the political spectrum, that look a more natural fit to join the government.
"Everyone will have to sit at one table and talk," except Harmony, Raivis Dzintars, head of current coalition-member National Alliance told Latvian TV.
Kucinskis's Union of Greens and Farmers won 11 of parliament's 100 seats, LTV estimates, while the National Alliance and New Unity -- the other members of the existing coalition -- got 13 and 8
Harmony gained 24 seats, KPV LV won 15
The newly formed New Conservative Party won 16 seats; For Development/For got 13
Turnout was 54.6 percent
Results are with more than 99 percent of votes counted
President Raimonds Vejonis warned this week that the next parliament would probably be more fragmented. He urged the new government to maintain Latvia's current pro-European and American direction. Kucinskis said in an interview with LTV that creating a government will be "very difficult."
Harmony had sought to improve its image by abandoning a much criticized cooperation agreement with the United Russia party that backs President Vladimir Putin and joining the European Socialists. But fear of Kremlin meddling remains acute, particularly after the annexation of Crimea from Ukraine. About a quarter of the population identifies as ethnic Russian.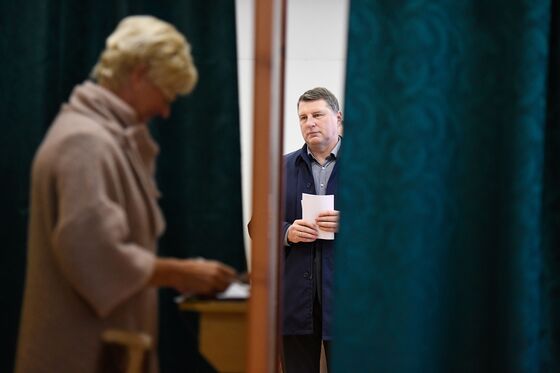 The popularity of new parties is understandable in a year of money-laundering scandals for Latvia's lenders and corruption charges against the central bank governor. The second-fastest economic growth in the EU and unemployment near a decade low haven't convinced the public that Latvia is on the right path, according to a survey from September.