Larry Summers Plays Down Role as Adviser to His 'Friend' Biden
(Bloomberg) -- Former Treasury Secretary Larry Summers played down his role advising Joe Biden's campaign amid an uproar among some progressives over his potential influence on the presumptive Democratic presidential nominee.
"Oh, I wouldn't over-read things. The vice president and I have been friends for a long time and I'm one of many, many people who his campaign talks to but I don't have any formal relationship to his campaign," Summers said Friday on Bloomberg Television's "Wall Street Week." Summers works as a commentator on Bloomberg Television and "Wall Street Week."
Bloomberg News reported Thursday that Summers is advising Biden on economic policy -- including plans to revive the American economy after the coronavirus pandemic -- along with dozens of others, most of whose names have not been disclosed by the former vice president's campaign.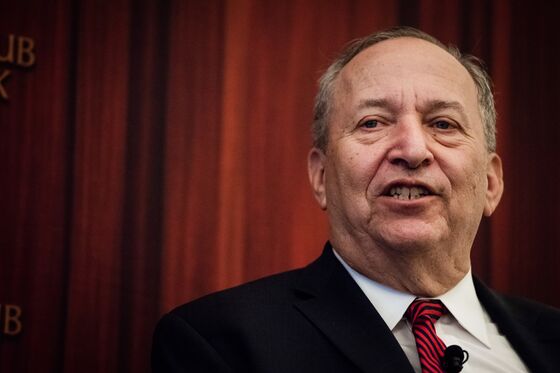 Summers is a former president of Harvard University and an economics professor there. He was Treasury secretary at the end of Bill Clinton's presidency and was director of the National Economic Council at the beginning of Barack Obama's administration, when he worked with Biden.
Many progressives criticize Summers for his past work, including in the Obama administration during the financial crisis, saying he promoted policies that were too favorable to big banks. That's awkward for the Biden campaign at a time when it is trying to win the trust of former supporters of Bernie Sanders and Elizabeth Warren and unify the Democratic Party.
Two groups for young progressives, the Justice Democrats and the Sunrise Movement, started a petition Friday calling on Biden to promise he wouldn't appoint Summers to his transition team or administration.
"Joe Biden having Larry Summers as an economic adviser is tone-deaf and a slap in the face to progressive voters whose support and trust he himself says he needs to do better to earn," the Justice Democrats said in an email to its members. A handful of former aides to Sanders' presidential campaign were among the left-leaning figures who expressed concern about Summers' role.