Labour's Starmer Reshuffles Team After U.K. Poll Drubbing
(Bloomberg) -- Labour Party leader Keir Starmer revamped his team of ministers-in-waiting following disastrous election results that saw the U.K.'s main opposition lose key battlegrounds to Prime Minister Boris Johnson's governing Conservatives.
Starmer named Rachel Reeves as the party's Treasury spokeswoman, demoting Anneliese Dodds to party chair. Nick Brown, the veteran chief whip responsible for party management, has been replaced.
Reeves, 42, is a former Bank of England economist who also once headed Parliament's influential Business Committee. As Labour's spokeswoman on welfare in 2013, she was in favor of cutting payments to workers who received unemployment benefits, a policy promoted by the Conservatives.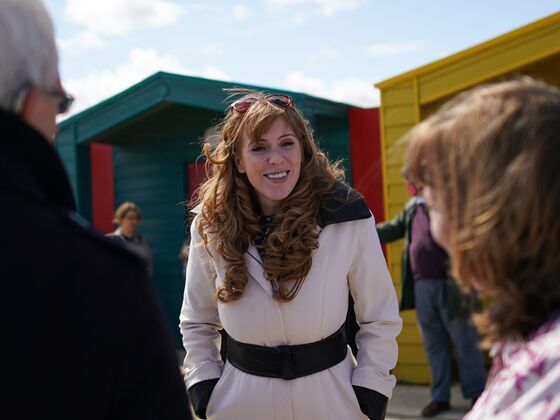 Tory successes in the "Super Thursday" elections, in particular taking the parliamentary seat of Hartlepool in Labour's former heartlands, have plunged Starmer into crisis mode.
"The Labour Party must be the party that embraces the demand for change across our country," Starmer said in a statement late Sunday. "That will require bold ideas and a relentless focus on the priorities of the British people. Just as the pandemic has changed what is possible and what is necessary, so Labour must change too."
In a sign the party aims to alter its direction, Starmer also appointed pollster and communications specialist Deborah Mattinson as director of strategy.
On Saturday, Starmer removed his deputy, Angela Rayner, from her job as party chair and election chief. But that move triggered a backlash among senior Labour politicians, and on Sunday Starmer created a new position for her: Shadow Secretary of State for the Future of Work, a position that doesn't exist in government. She will also serve as a shadow Cabinet office minister.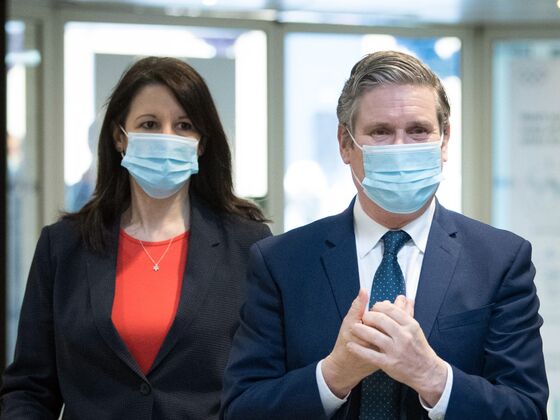 The resistance from Labour grandees to Rayner's treatment added to the sense of chaos engulfing the party following the elections, which Labour had hoped would serve as a bellwether for the nation's mood over the government's widely-criticized handling of the pandemic. Then the vaccine rollout changed the picture in recent weeks.
In addition to Hartlepool, Labour lost key races in the West Midlands and northern districts, all former so-called Red Wall seats that were typically loyal to the party. Starmer called the results "bitterly disappointing."
U.K. 'Super Thursday' Election Results: At-a-Glance
Boris Johnson's Conservatives defeated Keir Starmer's Labour Party to win the Hartlepool parliamentary by-election -- the first time the Westminster seat has been Tory since it was created in 1974
In 143 English council elections, the Tories gained control over 13 councils while Labour lost power in 8. Conservatives gained 235 councilors across England and Labour lost 326.
In Scotland, pro-independence parties won most of the seats in the Edinburgh parliament. Nicola Sturgeon's Scottish National Party continues to dominate and forms the government, but fell just short of an outright majority, with 64 out of the 129 seats available
In Wales, the incumbent Labour administration kept power, winning 30 of the 60 seats in the Cardiff parliament
In London, Labour mayor Sadiq Khan was re-elected after a closer-than-expected race with Tory Shaun Bailey. Khan won with 55% of the vote after second preferences were tallied
In other mayoral elections, the Conservatives held power in the Tees Valley in northeastern England, and in the West Midlands. Labour's Andy Burnham was re-elected mayor of Greater Manchester
Rayner's supporters argued she's a perfect example of the sort of working-class, northern English communities that the party needs to to start to win back support in these areas.
After elections were held in 143 councils in England, the Tories gained power in 13 and Labour lost control of 8. The Conservatives added 235 local council representatives to their tally, while Labour lost 322, according to results compiled by the BBC.