Labour Leader Corbyn to Meet EU Officials in Coming Days
(Bloomberg) -- Jeremy Corbyn, the leader of the U.K.'s main opposition party, is said to be heading to Brussels in the coming days to meet with European Union officials to discuss Brexit, according to a person familiar with his plans who declined to be identified because the plans are private.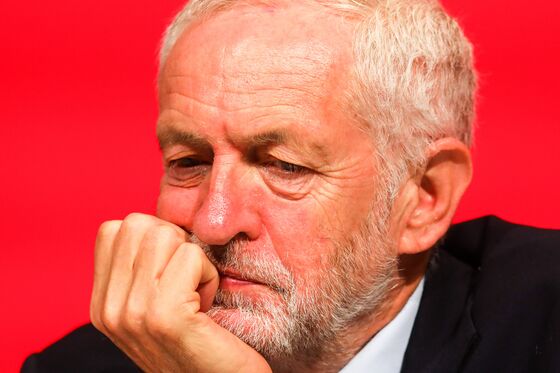 Corbyn, at the helm of Labour, is due to speak Wednesday to cap a four-day party conference in Liverpool, England. Brexit has been a dominant theme at the gathering with delegates overwhelmingly in favor of a Brexit motion that keeps open the option of campaigning for a second referendum on Brexit.
Corbyn has said he wants to keep all options open while declining to be drawn into the issue.