German Deputy Finance Minister Confirms He Met Former Wirecard CEO
(Bloomberg) -- German Deputy Finance Minister Joerg Kukies confirmed he met then-chief executive officer of Wirecard AG, Markus Braun, twice at the end of last year, several months before the company collapsed. On one occasion, the meeting took place on the day of Braun's 50th birthday.
It was Kukies' first public statement on his personal involvement in the Wirecard case and he pointedly declined to reveal the content of these talks, citing the government's decision to classify the information.
"We have informed parliament in a way that is foreseen -- i.e. on a confidential basis -- on the contents of my meeting with Mr. Braun," Kukies said Wednesday in a public video conference.
"The policy of the German government - this is not my decision - is not to comment in public on bilateral discussions between the German government and individual companies," Kukies said. "So that's a very clear policy and not a decision of my individual choice."
Wirecard's collapse has dealt a blow to Germany's reputation as a bulwark of financial stability and opened questions about slack oversight in Europe's largest economy. The country's top financial watchdog, BaFin, is trying to uncover the extent of deception at the company as it faces questions over how the failure could have taken place under its nose.
The German government is coming under greater pressure to disclose the details of its contact with Braun. Specifically the conversations with Kukies.
The two men discussed, among other things, a KPMG audit into Wirecard's accounting, Der Spiegel reported, citing the classified documents handed over to Bundestag lawmakers. But the files don't include a more detailed protocol of the conversation – which the Bundestag documents state took place on Nov. 15, not Nov. 5, Spiegel said.
Lawmakers on the finance committee aim to hold a meeting on Thursday evening to address the new questions that have arisen, Spiegel said.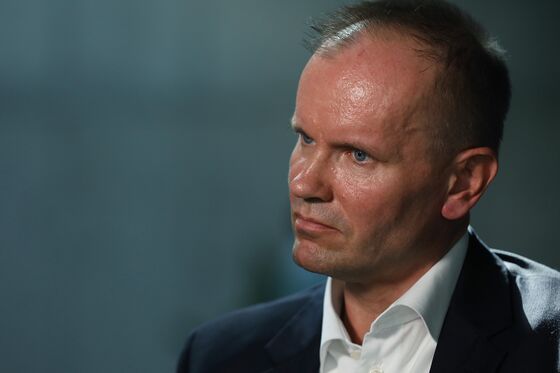 The fact that the Nov. 5 one took place on the day Braun turned 50 makes it politically awkward now. Kristina Wogatzki, spokeswoman of the Finance Ministry, made clear that it didn't take place at Braun's birthday party and that it could therefore be considered a working discussion.
"It is common practice that information on working discussions and the substance of working discussions are communicated to parliament as a classified matter", Wogatzki said Wednesday in Berlin.
Kukies, who is head of Bafin's administrative board, said that the finance ministry will have to analyze "what went wrong in the Wirecard case" and stressed the necessity for a harmonized supervisory framework.