Kosovo's Leader Tells Trump Deal With Serbia Is Within Reach
(Bloomberg) -- Kosovo's President Hashim Thaci told U.S. President Donald Trump he's ready to reach a permanent agreement with Serbia.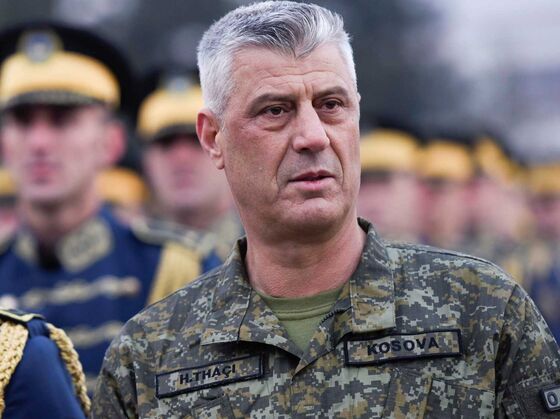 Serbia and Kosovo have been searching for a lasting solution in a process endorsed by the European Union, which asks them to normalize ties in order to join. But the process has stalled over issues including redrawing borders, Kosovo's creation of its army, Serbia's refusal to recognize Kosovo and a trade war that erupted in November.
In a letter to Trump published on Thaci's official website on Tuesday, the Balkan leader said "an agreement that will resolve all the outstanding issues between Kosovo and Serbia is now within reach."
"I will be ready and willing to make compromises necessary to reach a comprehensive and balanced settlement that will encompass all outstanding issues, thereby ending the century-old conflict with Serbia, and bringing peace to the whole region," he said. "We are trying to break the pattern and achieve a permanent agreement."