Khashoggi's Name Runs Through Middle East History
(Bloomberg) -- Jamal Khashoggi's family history was bound up with political intrigue and prominent figures in the Middle East even before his mysterious disappearance from a Saudi Arabian consulate.
The Washington Post columnist, who vanished in Istanbul and Turkey says was killed by the Saudis, counted relatives who rubbed shoulders with the high and mighty. He, too, became a consummate Saudi insider, before shifting to critic of the royal court and disappearing in a suspicious fashion that has roiled the kingdom's relations with the U.S. and Turkey.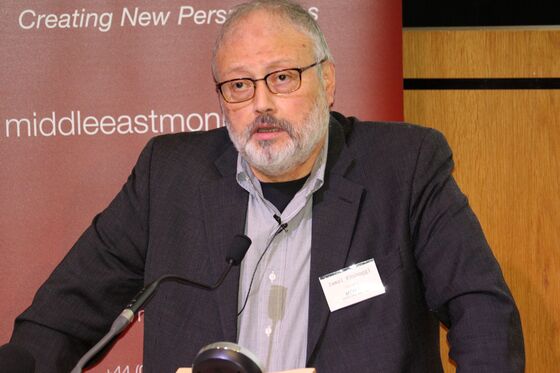 Some of his relatives were famous, others infamous. The Khashoggi family served the Ottoman Empire in Islam's holy lands for centuries after leaving Anatolia, the heartland of current-day Turkey. A grandfather became personal physician to modern Saudi Arabia's first ruler, King Abdulaziz Al Saud, after the Ottomans left in the early 20th century.
One of the doctor's sons, the late arms dealer Adnan Khashoggi, gained notoriety for his involvement in the Iran-Contra scandal that rocked Ronald Reagan's administration. But at the peak of his career in the 1980s, he owned one of the world's largest private jets and a super-yacht, as well as an entire hill in Spain's Marbella. He hosted presidents and princes at extravagant parties to keep his business empire humming.
His fortunes soured, however, forcing him to sell off assets including his yacht. It was eventually bought by none other than a New York real estate investor called Donald Trump and renamed the "Trump Princess."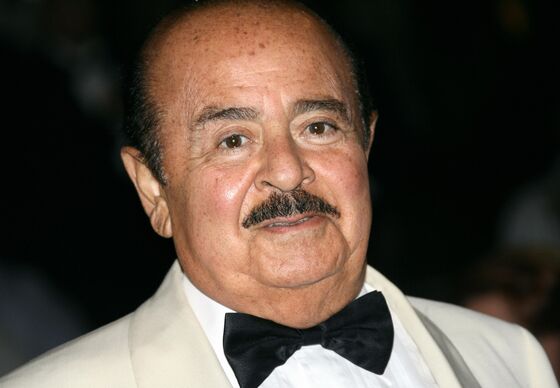 A grandson of the king's doctor was Princess Diana's lover Dodi Fayed, who met his death in the same car crash that took her life in a Paris tunnel in 1997. Jamal Khashoggi himself was catapulted to prominence at home with an early interview of Osama bin Laden, who had gone to Afghanistan to fight Soviet invaders.
Like Adnan and his father Mohammad, Jamal Khashoggi was courted by the House of Saud for his intellect and influence. He was the editor of a major newspaper, Al Watan, and a trusted adviser in both official and unofficial roles.
One royal ally was Prince Turki Al-Faisal, who led the Saudi intelligence services for more than two decades until shortly before the Sept. 11, 2001, attacks, in which Saudi assailants were heavily involved. He continued his advisory role in an official capacity when Prince Turki served as Saudi Arabia's ambassador to the U.S. and U.K. starting in the early 2000s.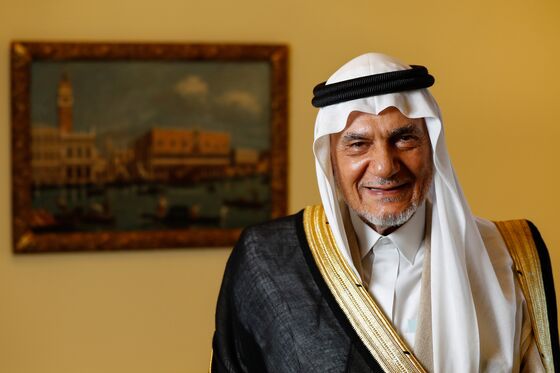 By June 2017, the Saudi journalist had fallen out of favor with the Saudi royal court and left his country, fearing for his freedom. He settled in the U.S., where he wrote columns for the Washington Post that criticized the power behind the throne, Crown Prince Mohammed bin Salman, known as MBS.
His ancestors are believed to have hailed from Turkey's Kayseri province before immigrating to Saudi Arabia's Hejaz province on the Red Sea coast three centuries ago, according to Turkish historian Murat Bardakci. The Khashoggi surname derives from the Turkish word Kasikci, or spoon-maker.
The Khashoggis have maintained their ties with Turkey, and the name still pops up in the Turkish press with some regularity. Another member of the family, Hasan Khashoggi, made the news in 2017 when he survived a terrorist attack on a night club in Istanbul in which a gunman massacred 39 people.
A former colleague who worked with Khashoggi in 2015 said he was long a fan of the Turkish model for the Middle East, which until recent years had been held up as a paragon of coexistence between democracy and Islam.
But it was romance that sent Khashoggi to the Saudi consulate in Istanbul, to wind up paperwork so he could marry his Turkish fiancee, Hatice Cengiz, she has said. While Saudi Arabia initially said he left the building unharmed, it's since launched an internal investigation. A new story line that's being floated quietly by Saudi officials suggests he was killed during a botched interrogation. Skeptics say he was killed on the order of the royal court.
"The period that began with MBS's coming to power left no room for him to express himself as an intellectual," said Yasin Aktay, an adviser to Turkish President Recep Tayyip Erdogan and a long time friend of Khashoggi. "Jamal may have been seen as the focal point of an alternative governing power."