Midterms, Travel Put Kim-Trump 2.0 On Ice
Kim Jong Un will have to wait.

U.S. President Donald Trump and his senior officials have been saying for weeks that a second summit with the North Korean leader could happen "soon." Secretary of State Michael Pompeo is talking up the prospects for progress on dismantling Kim's nuclear arsenal, having made a whistle-stop visit to Pyongyang over the weekend. And Kim has sent word through various channels that he's keen.

There are plenty of details to be ironed out beforehand, though, and now the tricky question of timing, as Trump heads into fraught midterm elections on Nov. 6. As Republican control of Congress hangs in the balance, his latest indications are any summit won't happen until after the vote.

With the president skipping a pair of key international meetings in Asia next month to go to Europe, and then onto the G-20 summit in Argentina, the near-term calendar is looking pretty crowded.

"Eventually we're going to have lots of meetings on U.S. soil and on their soil by the way. That's a two-way street,'' Trump told reporters in the Oval Office yesterday. Later, en route to a campaign rally aboard Air Force One, he added, "I just can't leave now."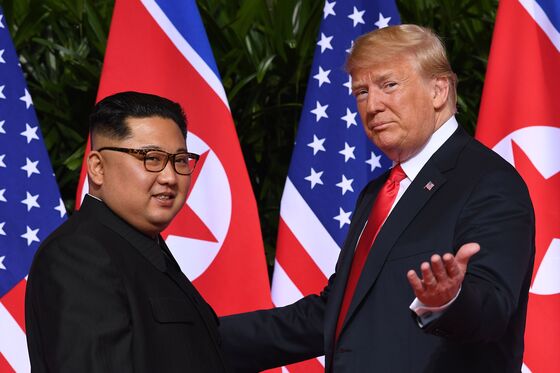 Haley replacement | Trump said he's considering former Deputy National Security Adviser Dina Powell — now an executive at Goldman Sachs — to replace departing UN ambassador Nikki Haley. However, he added there's "a lot of names" in the mix. The president said he's "not sure there's anybody more competent" for the post than his daughter Ivanka but that he'd "be accused of nepotism." Ivanka, a White House senior adviser, has since taken herself out of the running.

Strategic retreat | With election day less than a month away, Republican groups have been pulling back in more than a half-dozen tough U.S. House races. They're trying to focus their resources in districts where they see a better chance to defend against a surge by Democrats, John McCormick reports. All the seats in question are currently Republican held so they'd offer a significant down payment on the 23 Democrats need to win a House majority.

Looming showdown| Italy's populist government is getting ready to uncork the prosecco. As John Follain reports, coalition allies Luigi Di Maio and Matteo Salvini have picked a fight with Brussels over their anti-austerity budget that they could well win and exploit to attack eurocrats in May's European Parliament elections. That's if the financial markets allow, given the standoff is happening as the European Central Bank tapers off its bond purchases.

Merkel's challenges | Thirteen years after she took the chancellery by the narrowest of margins, Angela Merkel's political tightrope act may reach its climax this fall. She faces a run of challenges, from German state elections to global summits, that will either embolden her domestic critics or quash revolt. A party conference in December will be a decisive test of her authority.

Taiwan backs Pence | Taiwanese leader Tsai Ing-wen warned China against efforts to interfere in local elections next month, in a toughly worded speech mirroring U.S. Vice President Mike Pence's own campaign-season rebuke to Beijing. Tsai's government has accused Beijing of testing cyber-hacking techniques on the democratically-run island before she faces challenges from both the China-friendly Kuomintang and a pro-independence party led by a death metal singer.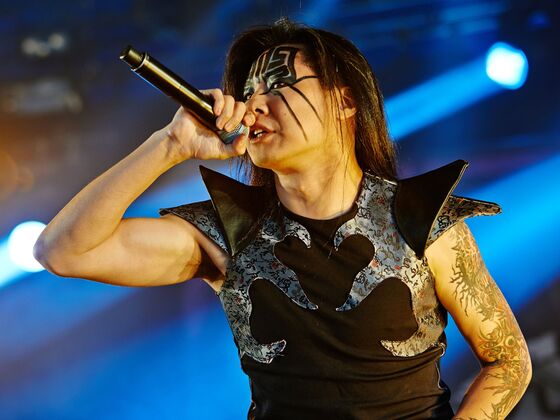 France may have to wait until at least Friday for its much-anticipated cabinet reshuffle — prompted by the resignation of the interior minister — when President Emmanuel Macron returns from a trip to Armenia.
British and European Union officials are locked in talks for the next five days over a compromise Brexit deal that could see the U.K. remain temporarily in the EU's customs regime.
Hurricane Michael is at Category 4 strength of 130 miles an hour as it careens toward Florida, where it's expected to make landfall today.
Click here for a podcast from TicToc, with Marc Champion discussing the disappearance of Jamal Khashoggi. The Washington Post reported today that U.S. intelligence services intercepted communications of Saudi officials discussing a plan to capture the Saudi journalist and government critic.
And finally...Hong Kong may be getting too hot for China's princelings. After decades of parking their wealth in the former British colony's real estate market, the families of China's business and political elite are looking elsewhere, the Apple Daily newspaper reported, citing a review of property records. The reason is a years-long corruption crackdown that has swept up everyone from "X-Men" actress Fan Bingbing to the head of Interpol and prompted tighter financial controls in Hong Kong and Macau.