Kavanaugh Confronts New Allegations While GOP Presses Nomination
(Bloomberg) -- Supreme Court nominee Brett Kavanaugh was accused of the most lurid sexual misconduct yet Wednesday as Senate Republicans pressed ahead with plans to hold a Thursday hearing that would let the GOP push him toward confirmation as early as next week.
Christine Blasey Ford will testify at the hearing that a sexual assault in 1982 by Supreme Court nominee Brett Kavanaugh "drastically altered my life" and that she was too afraid and ashamed to tell anyone about it at the time, according to a prepared statement. Kavanaugh has strongly denied all misconduct allegations against him.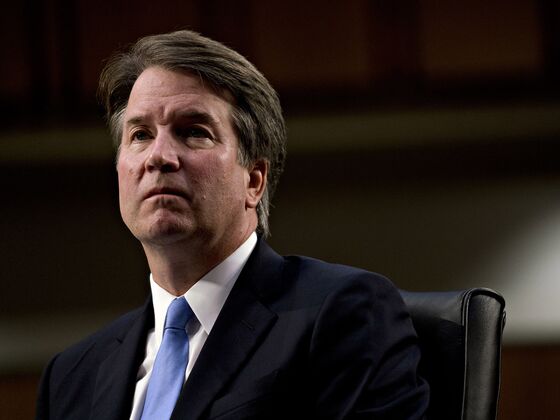 A third accuser, Julie Swetnick, said Wednesday that Kavanaugh took part in efforts during high school to get girls intoxicated so that a group of boys could have sex with them. Kavanaugh rejected the latest claim Wednesday as "ridiculous and from the Twilight Zone."
The new allegation and other sexual misconduct claims about Kavanaugh are "all false to me," President Donald Trump told reporters in New York, while adding he could be persuaded otherwise depending on the Senate testimony by one accuser scheduled for Thursday.
Senate investigators have also asked Kavanaugh about an anonymously lodged accusation that in 1998 he shoved a woman he was dating against a wall in an aggressive and sexual manner while both were under the influence of alcohol. The allegation was sent to Republican Senator Cory Gardner of Colorado by the parent of a woman who says she witnessed the alleged incident.
Kavanaugh called the allegation "ridiculous," according to a transcript of the phone conversation he had Tuesday with Senate investigators.
The Judiciary panel has scheduled a vote for Friday on Kavanaugh's confirmation. Senate Majority Leader Mitch McConnell has been preparing a weekend session of the full chamber to run the procedural clock out, an unusual move reflecting the high stakes and the desire to let GOP senators campaign on Kavanaugh's confirmation in the November election.
Senator John Thune of South Dakota, a member of Republican leadership, said party leaders still intend to hold the Judiciary vote on Friday, stay through the weekend and confirm Kavanaugh on the Senate floor next week. He declined to say if there are 50 votes for Kavanaugh at this point, though he predicted the nominee will "get confirmed in the end."
Republicans hold a 51-49 advantage in the Senate and can't afford more than one defection to ensure confirmation without Democratic support.
Senator Jeff Flake of Arizona, a Republican who may be one of the critical votes on confirmation, said on the Senate floor Wednesday, "I don't believe that Dr. Ford is part of some vast conspiracy from start to finish to smear Judge Kavanaugh." He added, "I do not believe that Judge Kavanaugh is some kind of serial sexual predator."
Another pivotal Republican, Senator Susan Collins of Maine, said she's studying the new allegation. "I want the committee investigators to contact the woman and invite her to do a formal deposition," she said, adding that she doesn't know whether she would want a public hearing.
Senate Judiciary Chairman Chuck Grassley said on Twitter he has about 20 investigators, including agents on loan from federal agencies, "tracking down all allegations/leads & talking to all witnesses & gathering all evidence." Second-ranking Senate Republican John Cornyn of Texas said the committee has asked Avenatti to produce his client for a sworn interview.
John Clune, the lawyer for Ramirez, says committee Republicans haven't been receptive to discussing how she might tell her story. Ramirez claims Kavanaugh exposed himself to her at a drunken party when they were freshmen at Yale University.
"They keep on kind of changing the rules of how they want to go forward," Clune said on MSNBC Tuesday. "It's hard to see that they're really interested in getting the information that Ms. Ramirez has."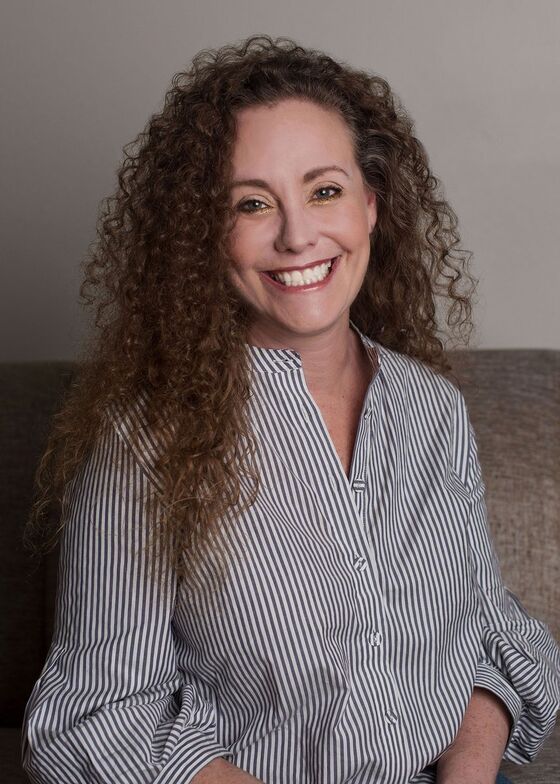 Swetnick of Washington said she witnessed efforts by Kavanaugh, his friend Mark Judge and others "to cause girls to become inebriated and disoriented so they could then be 'gang raped' in a side room or bedroom by a 'train' of numerous boys."
"I have a firm recollection of seeing boys lined up outside rooms at many of these parties waiting for their 'turn' with a girl inside the room," Swetnick said in a sworn affidavit released by Avenatti. "These boys included Mark Judge and Brett Kavanaugh," she added. Judge was a high school classmate of Kavanaugh.
Kavanaugh rejected the latest claim Wednesday in a statement released by the White House, saying, "I don't know who this is and this never happened."
Earlier Wednesday, Trump attacked Swetnick's lawyer, Michael Avenatti, on Twitter as "a third rate lawyer who is good at making false accusations" and as a "total low-life!" Avenatti also represents Stephanie Clifford, the adult film star known as Stormy Daniels who says she had an affair with Trump before he was elected president.
All 10 Democrats on the Judiciary Committee called on Trump in a statement to withdraw Kavanaugh's nomination or order an FBI investigation into all allegations against him.
Senator Richard Blumenthal of Connecticut, a Democrat on the panel, said Swetnick's allegations are "absolutely breathtaking -- a gut punch" and added, "If my Republican colleagues have any sense of morality, they will refuse to move forward with Judge Kavanaugh's nomination."
Seating Kavanaugh on the nation's top court -- or not seating him -- could affect the fight for control of Congress in the Nov. 6 election. Republicans are looking for Kavanaugh to cement a conservative majority on the court, while Democrats say he could provide the fifth vote to overturn the Roe v. Wade decision that legalized abortion.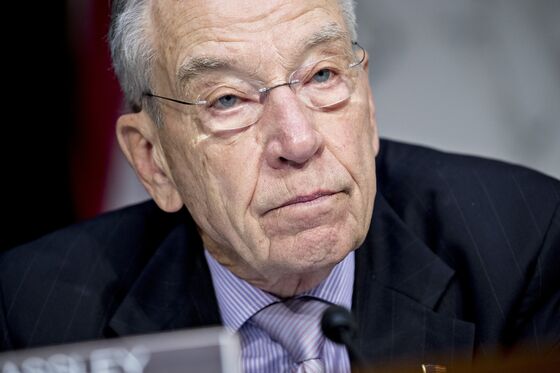 Thursday's hearing will be centered on a claim by Ford, a California psychology professor, that during a house party in high school, she was pushed into a bedroom and onto a bed and that Kavanaugh got on top of her.
"Brett groped me and tried to take off my clothes," her statement said. She said she thought he was going to rape her and tried to yell for help, but that he put his hand over her mouth to stop her from screaming.
"This was what terrified me the most and has had the most lasting impact on my life," she said. "It was hard for me to breathe and I thought that Brett was accidentally going to kill me."
According to an NPR/PBS NewsHour/Marist poll released Wednesday, 59 percent of Americans think that if Ford's accusation is true, Kavanaugh shouldn't be confirmed. The poll found that 32 percent of the people who responded believe Ford, 26 percent believe Kavanaugh and 42 percent are unsure whom to believe.
Regarding the new allegation, Grassley of Iowa told reporters, "we have had accusation after accusation after accusation." He added, "Obviously with this one we have a contact and our lawyers are on it right now."
Asked whether another hearing might be scheduled on the new claims, Grassley said, "You'll have to ask me that question" after Thursday's hearing.
In prepared testimony to the Judiciary Committee, Kavanaugh said he "categorically and unequivocally" denied Ford's allegations. "I have never done that to her or to anyone. I am innocent of this charge."
Kavanaugh called other allegations against him "last-minute smears" and "grotesque and obvious character assassination."
'False and Uncorroborated'
"Over the past few days, other false and uncorroborated accusations have been aired," Kavanaugh said in the statement. He said that in high school he drank beer with his friends and "sometimes I had too many. In retrospect, I said and did things in high school that make me cringe now."
But he added, "What I've been accused of is far more serious than juvenile misbehavior. I never did anything remotely resembling what Dr. Ford describes."
Swetnick, in her statement, that she was a victim of one of a group attack in the early 1980s and that Kavanaugh and Judge had been present, though she did not say whether they had sex with her. "I believe I was drugged using Quaaludes or something similar placed in what I was drinking," she said in the statement.
Kavanaugh's claim during a Fox News interview Monday that he was a virgin until "many years" after high school was "absolutely false and a lie," Swetnick said. She added, "I witnessed Brett Kavanaugh consistently engage in excessive drinking and inappropriate contact of a sexual nature with women during the early 1980s."
"I also witnessed Brett Kavanaugh behave as a 'mean drunk' on many occasions at these parties," Swetnick said.