Kavanaugh Vote Held Up Amid Disarray on Senate Judiciary Panel
(Bloomberg) -- Supreme Court nominee Brett Kavanaugh appears headed toward approval by the Senate Judiciary Committee Friday, while a Republican leader said the GOP is still working to line up enough votes for confirmation by the full chamber.
"There's a little bit more work to do," Senator John Thune, a member of GOP leadership, said Friday. He said Republican Senators Susan Collins of Maine and Lisa Murkowski of Alaska have concerns, and that the Judiciary Committee is working to address them. Thune of South Dakota said he thinks their issues will be worked out by Saturday, when the Senate is scheduled take a procedural vote on the confirmation.
Collins, asked earlier Friday if she had made up her mind, said, "I have not."
On Thursday, Christine Blasey Ford told the Judiciary panel that Kavanaugh sexually assaulted her in high school and the nominee categorically denied it.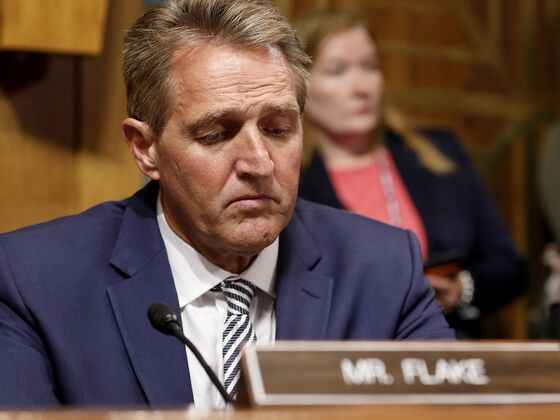 Pivotal Senator Jeff Flake of Arizona -- the only Republican on the panel who hadn't already backed Kavanaugh -- said Friday he'll vote to confirm the nominee.
"Our system of justice affords a presumption of innocence to the accused, absent corroborating evidence," Flake said in a statement Friday. "I will vote to confirm Judge Kavanaugh."
The committee scheduled a vote for 1:30 p.m. Friday that would send the nomination to the Senate floor. The Senate could vote to take up the nomination Saturday, and a final vote could follow next week.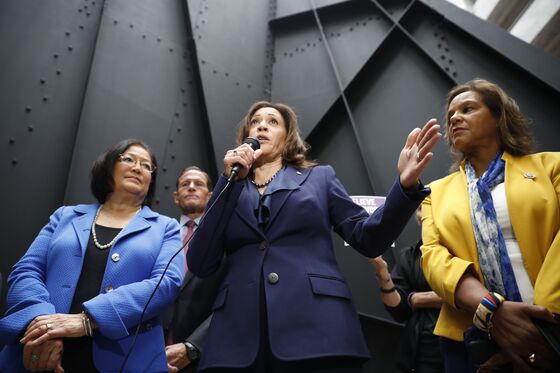 Several Democratic panel members walked out of the committee room Friday morning, protesting the GOP drive to push the nomination to the Senate floor after Thursday's hearing -- which at times devolved into a partisan shouting match.
Top Judiciary Democrat Dianne Feinstein, who stayed in the committee room, said she was "shocked" by Kavanaugh's behavior at the hearing, in which he called some Democratic members an "embarrassment" and said the allegations against him were an "orchestrated political hit."
"Unbelievable," said Feinstein of California. "This was someone who was aggressive and belligerent" and didn't show the evenhanded temperament needed for a member of the nation's highest court.
In addition to Collins and Murkowski, Democrat Joe Manchin of West Virginia has declined to say where he stands.
Democratic Senator Joe Donnelly -- who's seeking re-election in Indiana, a state won by President Donald Trump -- said Friday he'll vote against Kavanaugh. Donnelly said the allegations against the nominee were "disturbing and credible" and should be investigated by the FBI. Montana Democrat Jon Tester, who also is up for reelection in a Trump state, said he too would vote against Kavanaugh's nomination.
On Thursday the committee heard Ford, a California psychology professor, testify that she's "one hundred percent" certain Kavanaugh attacked her in 1982 when they were teenagers, describing in detail being held down on a bed at a drunken high school gathering. She described "uproarious laughter" by Kavanaugh and his friend Mark Judge, who she said witnessed and encouraged the attack.
Kavanaugh angrily, tearfully and "unequivocally" denied any wrongdoing involving Ford and other women who have made claims of sexual misconduct in recent days. He denounced his treatment as a political hit orchestrated by Democrats.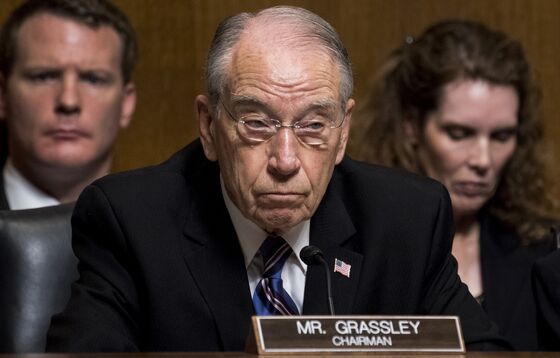 "Yesterday's hearing was not a trial," Judiciary Chairman Chuck Grassley of Iowa said. "It was only fair that his accuser had the burden of proof. In my opinion, it wasn't met."
Judiciary panel Republicans on Friday rejected another request by Democrats to seek public testimony by Judge. Grassley said Judge sent a letter to the committee Thursday night reiterating his statement that he didn't recall the incident described by Ford and never saw Kavanaugh act in such a manner. Democrats have also repeatedly sought an FBI investigation of Ford's claims.
"I think an FBI investigation is going to do nothing," said Republican Lindsey Graham of South Carolina.
A statement from Judge is no substitute for an FBI interview or testimony before the committee, responded Connecticut Democrat Richard Blumenthal.
Fellow Democrat Sheldon Whitehouse of Rhode Island said an entry on Kavanaugh's 1982 calendar appeared to show a day on which the attack could have occurred, because it showed Kavanaugh, Judge and another boy who Ford said was present at the party had gotten together for apparent drinking.
The American Bar Association, which had rated Kavanaugh as "well qualified" to serve on the Supreme Court, called on the Senate to delay a vote on confirmation to allow an investigation by the FBI. Each appointment to the court is "too important to rush to a vote," ABA President Robert Carlson said in a letter to Grassley and Feinstein.
Republicans who back Kavanaugh say there was no corroborating evidence for Ford's allegation, while Democrats say the GOP refused to seek an FBI investigation, call witnesses who might be able to back up her claim, or seek testimony from two other women who accused Kavanaugh of sexual misconduct.
Ford described to the committee and a national television audience an assault she said "has haunted me episodically as an adult." She told of fearing she would die as Kavanaugh pinned her to a bed and covered her mouth to keep her from screaming. Ford said she escaped when Judge jumped on top of them.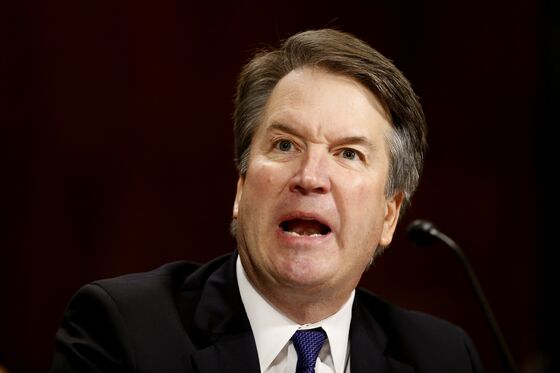 Kavanaugh said his reputation had been destroyed by the allegations against him. He repeatedly flashed his anger at Democrats on the panel, scowling, arguing with them and jabbing his finger toward the table in front of him.
"This whole two-week effort has been a calculated and orchestrated political hit, fueled with apparently pent-up anger about President Trump and the 2016 election, fear that has been unfairly stoked about my judicial record, revenge on behalf of the Clintons and millions of dollars in money from outside, left-wing opposition groups," Kavanaugh told the committee. "This is a circus."
A second woman, Deborah Ramirez of Colorado, claims Kavanaugh exposed himself to her at a drunken party when they were freshmen at Yale University. In the most lurid allegation yet, Julie Swetnick of Washington said in a sworn statement released Wednesday that Kavanaugh took part in efforts during high school to get girls intoxicated so that a group of boys could have sex with them. Kavanaugh denied those claims.
President Donald Trump backed Kavanaugh, demanding a full Senate vote on the nomination and praising Kavanaugh's performance in Thursday's committee hearing.
While the court long has been a motivator for core Republicans, a Pew Research Center survey released Wednesday that found 81 percent of voters who favor Democratic candidates said court appointments were important, compared with 72 percent of those who said they support Republicans.
Adding to that is a gender gap in voter preferences. Democratic candidates have a 23-point edge over Republican candidates among women voters, 58 percent to 35 percent, while men are roughly evenly divided, according to Pew.