Kavanaugh Fight Leaves a Nation Divided: Balance of Power Extra
A bitter partisan battle that gripped the U.S. ended yesterday with the Senate's 50-48 vote – the narrowest margin in 130 years – to confirm Brett Kavanaugh as a Supreme Court justice.
But the repercussions for next month's congressional midterm elections, the ideological bent of the high court and the treatment of sexual-assault victims will reverberate for decades to come.
President Donald Trump and Republicans – convinced the fight has bolstered their efforts to halt a Democratic Party surge in the vote to control Congress – reveled in a victory that will cement a conservative majority on the court.
Kavanaugh's nomination was almost derailed three weeks ago when California professor Christine Blasey Ford accused him of trying to rape her at a 1982 party when they were in high school. It led to scenes of public anger, culminating in shouting protesters being removed from the Senate's visitors' gallery during the vote.
The whole episode was reminiscent of Clarence Thomas's Supreme Court nomination 27 years ago. While he overcame accusations of sexual harassment to win confirmation, a backlash ushered in a wave of female lawmakers.
Whether this latest dispute will produce a similar result is looking increasingly questionable. One thing is certain: it's deepened the fissures in an already divided nation.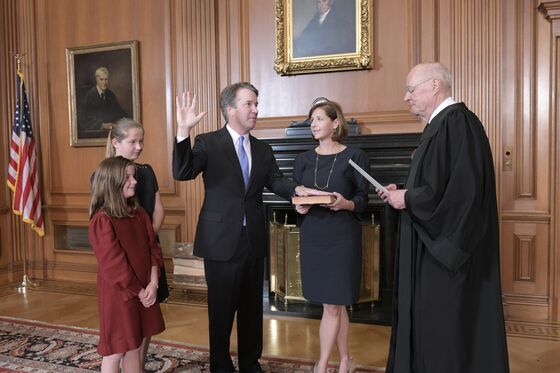 Win for Trump | The president flashed two thumbs up aboard Air Force One as the Senate confirmed Kavanaugh, marking a significant addition to his legacy. Trump told reporters he was "100 percent" certain Ford named the wrong person and credited his decision to attack the California professor in a speech last week as a turning point for the nomination battle.
New conservative era | The reconstituted court is likely to have the strongest conservative majority since the New Deal, and could look to roll back abortion protections, outlaw affirmative action, and curb federal regulatory power. Kavanaugh's work on a federal appeals court suggests he'll align himself with his four fellow Republican appointees in ideologically divisive cases. The revolution may take a little time to start, but its pace will almost certainly pick up next year.
'Mob' mentality| Senate Republican Leader Mitch McConnell is openly expressing confidence the confirmation fight has dramatically boosted enthusiasm among his party's base ahead of the Nov. 6 midterm elections. "Our voters are on fire," McConnell said in an interview with Bloomberg News. "I want to thank the mob for all their help. It's ended up being a big political help to us." Polls indicate the dispute has eroded Democrats' enthusiasm. 
Protesters crowded the U.S. Capitol's hallways for days, shouted from the Senate gallery during the vote, and demonstrated on the steps of the Supreme Court, chanting slogans like "Hey hey, ho ho, Kavanaugh has got to go." They say that Kavanaugh is a bad choice and that the confirmation process was biased against women.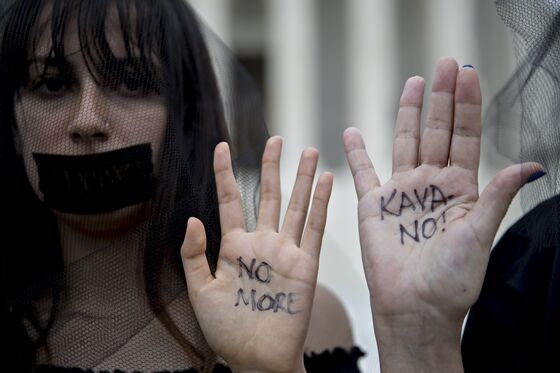 End of the bench | Kavanaugh's confirmation puts him on the nation's highest tribunal – but at the bottom of its ritualistic pecking order. Greg Stohr looks at some of the minor indignities that accompany his role as the court's newest and most junior associate justice – like taking over as doorkeeper during the justices' conferences and speaking last when they discuss cases in those meetings.
And finally… Immediately after her testimony, Trump called Ford a "very credible" witness. Now he's certain she was wrong. His wife, Melania Trump, won't say either way. In a rare question and answer session with the press in Egypt yesterday, the first lady, who's made an anti-bullying campaign her signature issue, said only that she's "against any kind of abuse or violence" and believes Kavanaugh is qualified for the post.