Kavanaugh Accusers' Lawyers Say FBI Not Doing Full Enough Probe
(Bloomberg) -- Lawyers for two women who accuse Supreme Court nominee Brett Kavanaugh of sexual misconduct said Tuesday the FBI isn't doing a full enough investigation of their claims.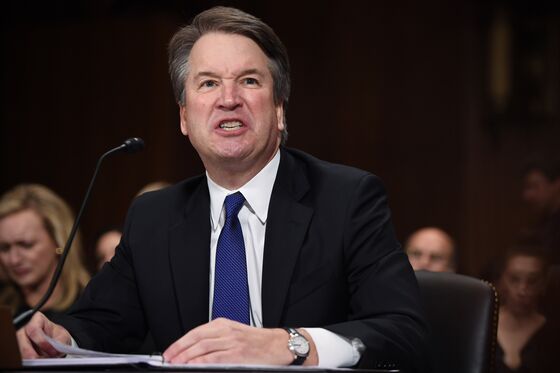 The FBI spoke to Deborah Ramirez on Sunday about her accusation that Kavanaugh exposed himself to her at a drunken college party, but agents don't appear to have contacted the witnesses whose names she provided, her lawyer, John Clune, said on Twitter.
"We have great concern that the FBI is not conducting -- or not being permitted to conduct -- a serious investigation," Clune said.
Separately, attorneys for Christine Blasey Ford said in a letter to FBI Director Christopher Wray that they've received no response to their offer for Ford to be interviewed, and that media reports have said the FBI doesn't intend to interview Ford or Kavanaugh. Ford has accused Kavanaugh of attacking her at a 1982 high school house party by holding her down, trying to remove her clothes and putting his hand over her mouth to keep her from screaming.
"It is inconceivable that the FBI could conduct a thorough investigation of Dr. Ford's allegations without interviewing her, Judge Kavanaugh, or the witnesses we have identified in our letters to you," attorneys Debra Katz and Michael Bromwich said in the letter.
Ford's lawyers also said that although they sent information about witnesses and evidence that may aid the investigation, they have received no response from the FBI.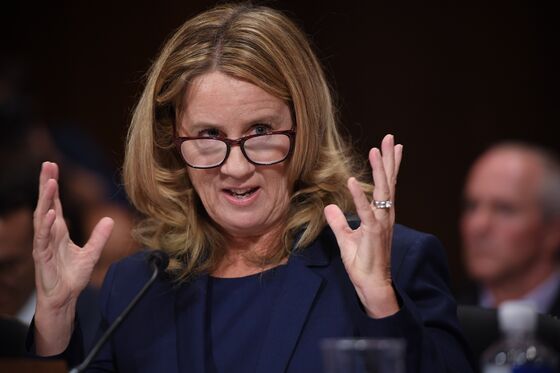 The FBI has been given until Friday to complete its reopened background investigation on Kavanaugh, who forcefully and tearfully denied allegations of sexual misconduct at a Senate Judiciary Committee hearing last Thursday. Ford testified at the hearing, while Ramirez wasn't asked to appear.
Senate Majority Leader Mitch McConnell of Kentucky has repeatedly said the Senate will vote on confirmation this week, although it isn't yet clear whether he intends for a procedural vote to be followed by final confirmation this week.
Clune said on Twitter that Ramirez of Colorado spoke to the FBI for more than two hours on Sunday about her allegation. She has said the incident occurred at a drunken party when she and Kavanaugh were freshmen at Yale University.
The FBI interview was "detailed and productive, and the agents were clearly motivated to investigate the matter in any way they were permitted," Clune said on Twitter. Ramirez identified a number of witnesses, and her lawyers provided the names and contact information of more than 20 witnesses who may have corroborating information, the lawyer said.
"Although we do not know the status of the investigation, we are not aware of the FBI affirmatively reaching out to any of those witnesses," Clune said.