A Guide to the Senators Who Will Question Kavanaugh and Ford
(Bloomberg) -- The dramatic Senate Judiciary Committee hearing set for Thursday pits the credibility of Supreme Court nominee Brett Kavanaugh against that of the woman who accuses him of a sexual assault more than three decades ago, Christine Blasey Ford.
The stakes are immense on a panel run by Republicans, but just barely with an 11-10 majority. Minority Democrats have their best shot at ending Kavanaugh's rise to the high court, which could tilt it to the right for decades. Judiciary Republicans are bent on protecting the last person they have time to confirm before midterm elections where they might lose Senate control.
Judiciary Committee Republicans hired a prosecutor from Arizona, Rachel Mitchell, to do most of the GOP members' questioning. Republican senators will still be able to ask questions if they want to.
Two other women have made public accusations of sexual misconduct against Kavanaugh during his high school or college years. Neither is scheduled to testify at Thursday's hearing.
Here's a look at the players on the panel: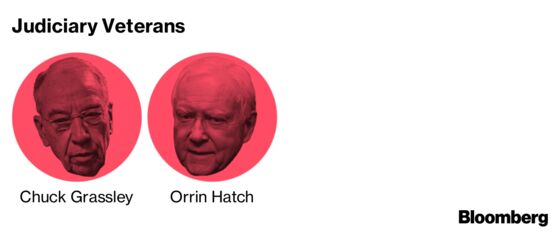 Judiciary Committee Chairman Chuck Grassley of Iowa and Orrin Hatch of Utah were already senior members of the panel in 1991 when Anita Hill testified about her sexual harassment allegations against Supreme Court nominee Clarence Thomas. Just as both were solid backers of Thomas then, they're leading the charge to get Kavanaugh confirmed. A real question is the tone of questioning of Ford in advance of elections when suburban women voters are pivotal. Hatch took particular heat in the decades-ago questioning of Hill when he seemed highly skeptical of her claims and angered feminists.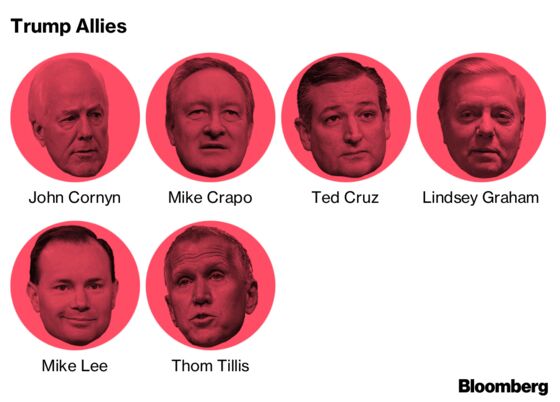 This cluster of conservative Republicans rarely parts ways with the president and all are firmly behind Kavanaugh. John Cornyn of Texas, the No. 2 Republican leader, has taken the role of lead attack dog in the fight since Ford stepped forward, questioning the California law professor's memory. Ted Cruz of Texas is the only Republican on the committee in a difficult re-election fight this fall, choosing largely to stick with Trump in his campaigning and highlighting his support for Kavanaugh.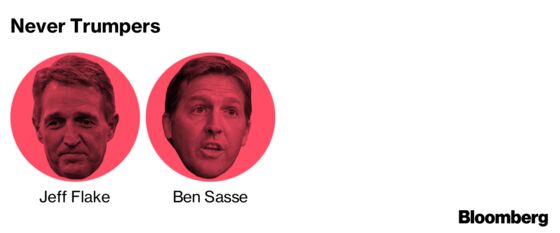 Both these independent-minded senators are known for speaking out against Trump's policies and the tone of his tweets. Nebraska's Ben Sasse has been very supportive of Kavanaugh, although he hasn't said much since Ford went public with her allegation on Sept. 16. Jeff Flake of Arizona, on the other hand, stepped in to demand that a vote on Kavanaugh be held up until Ford could be heard. The retiring senator says if she's credible and her allegations appear to be true, he can't back Kavanaugh.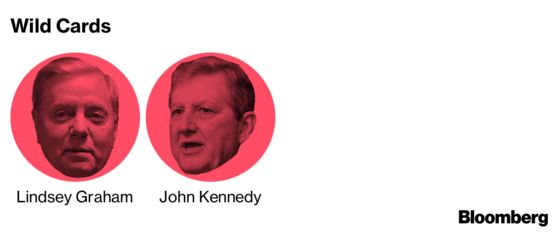 Lindsey Graham of South Carolina, who has cultivated a relationship with Trump even though he sometimes breaks with him, is a big Kavanaugh backer. He spent six years in the Air Force as a military lawyer and has a knack for sharp questioning. John Kennedy, a folksy Louisianan with a deep drawl, has an ability to disarm in his questions -- or to surprise with a sharper edge as he did last year when he stumped a Trump judicial nominee with a list of basic legal questions.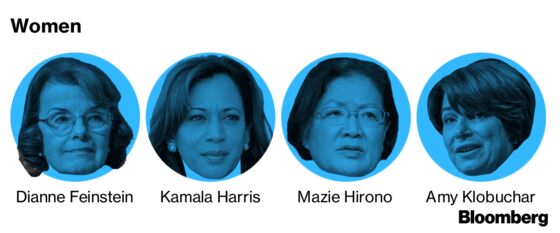 While there were no women on the Judiciary Committee when Anita Hill testified, these four women will be there in force to take testimony decades later from a woman who never wanted to be under the hot TV spotlight. California's Dianne Feinstein as the top Judiciary Democrat will lead efforts to let Ford have her say, even as she continues taking heat for not divulging Ford's charges until Kavanaugh was on the verge of confirmation. Kamala Harris of California and Mazie Hirono of Hawaii are among female senators who have already said they believe Ford before she even speaks before the panel.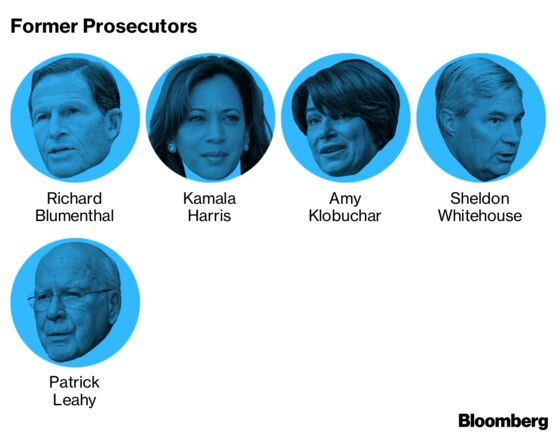 Three of these senators -- Harris, Sheldon Whitehouse of Rhode Island and Richard Blumenthal of Connecticut -- served as attorney general in their home state before entering the Senate. Amy Klobuchar was county attorney for Minnesota's most populous county, which contains Minneapolis, and Patrick Leahy was state's attorney in Chittenden County, Vermont, for eight years. They were among Kavanaugh's most tenacious questioners when he appeared before the panel just weeks ago for two extended days of questioning.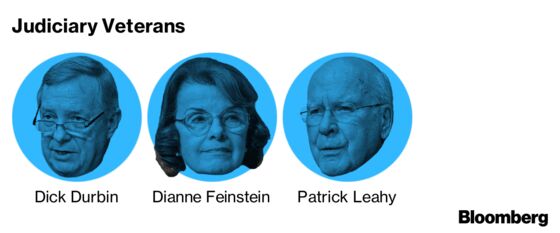 Leahy was around for the Thomas hearings and has been among Kavanaugh's strongest critics, arguing that the judge didn't give honest answers to the committee when asked about some of his past work in the Bush White House. Durbin, as the No. 2 Democratic leader, joined the Senate after the Thomas hearings, but is helping to corral the opposition to Trump's second high court pick.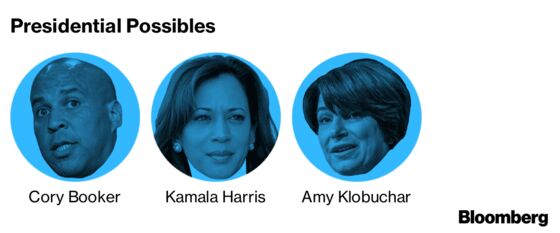 All three of these senators are looking for available chances to appeal to Democratic voters, and what better way than a high-stakes hearing being watched by millions of Americas. Cory Booker of New Jersey had a "Spartacus" moment earlier this month when Kavanaugh first appeared and Booker threatened to release "committee confidential" documents that he thought gave clues to the judge's views on racial profiling.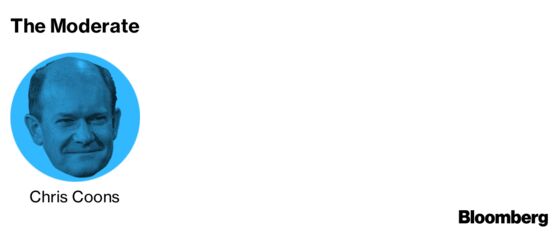 As one of the few moderates in the entire Senate, and the only one on the Judiciary Committee, this Delaware senator stands off on his own. Yet while he initially kept an open mind about Neil Gorsuch, Trump's first Supreme Court nominee, before opposing him, Chris Coons has been sounding the alarm over Kavanaugh since he was first nominated July 9.