Katie Hill Picks Up California House Seat for Democrats
(Bloomberg) -- Democrat Katie Hill ousted GOP Representative Steve Knight in a California district that Hillary Clinton won in 2016. The 25th district in the suburbs north of Los Angeles had been viewed as a prime prospect for a Democratic pickup. It has a 40 percent Latino population.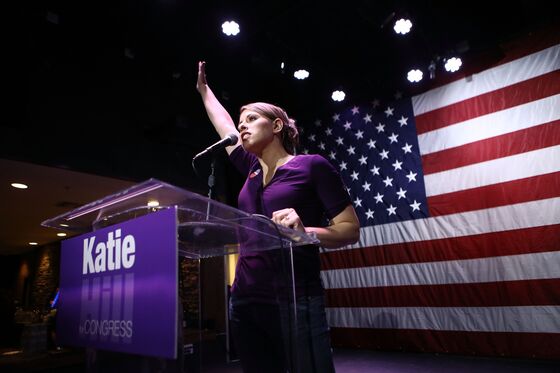 Knight has conceded the race, AP reports.
Hill, the former head of a nonprofit organization that aids the homeless, raised $3.8 million to Knight's $455,819 in the third quarter. Knight, who was seeking a third term, sought to distance himself from President Donald Trump's policies, especially on immigration.