Ginsburg Working at Supreme Court Friday in Return From Surgery
(Bloomberg) -- Justice Ruth Bader Ginsburg is working at the U.S. Supreme Court Friday and participating in a private conference with her fellow justices to discuss pending cases, the court said.
Ginsburg, 85, has been recovering from cancer surgery on Dec. 21 to remove growths on her lung. She made her first public appearance last week and could be on the bench Tuesday when the justices return from a four-week recess.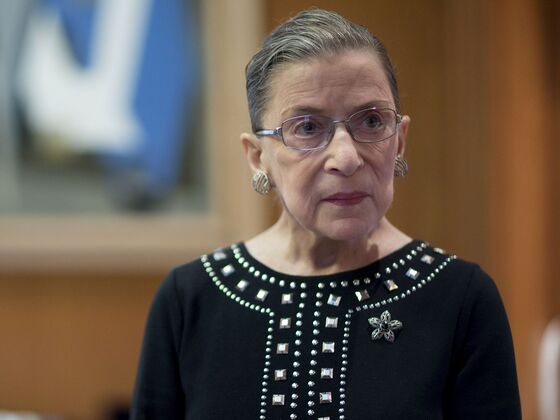 Ginsburg, the leader of the court's liberal wing, missed two weeks of arguments in January. She had twice before been treated for other types of cancer -- colon and pancreatic -- but didn't miss an argument session during either treatment.
She had been working from home and participating in cases by reading briefs and transcripts, according to the court. The court said in January that her recovery was on track and there was no evidence of remaining disease.