Johannesburg Mayor to Quit in Blow to South African Opposition
(Bloomberg) -- Herman Mashaba said he will quit as mayor of Johannesburg on Nov. 27, a major blow to the main opposition party that rules South Africa's economic hub and has been dogged by infighting.
The Democratic Alliance appears determined to scuttle a cooperation agreement with the Economic Freedom Fighters, which is a serious misstep before municipal elections in 2021, Mashaba said. The deal with the country's third-biggest party enabled the DA to wrest control of the city from the ruling African National Congress. He also criticized the party's decision to elect former leader Helen Zille as its chairwoman, saying the move bolstered a faction in the party whose values he did not share.
Zille's election "represents a victory for people in the DA who stand diametrically opposed to my belief and value system and I believe those of most South Africans," Mashaba told reporters in Johannesburg on Monday. "I cannot reconcile myself with a group of people who fail to realize that we have a patriotic duty to unseat the ANC and save our country before it is too late."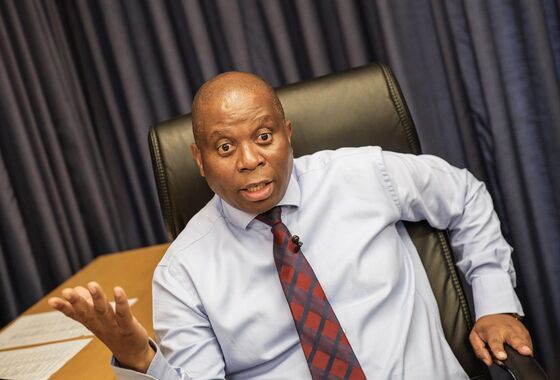 Mashaba, a cosmetics entrepreneur, has a mixed legacy since becoming mayor in 2016. While he improved controls over the city's finances and took steps to tackle corruption, he's attracted criticism from human rights groups for his frequent attacks on undocumented migrants.
Mmusi Maimane, the DA's national leader who has faced pressure to quit after support for his party slipped to 20.8% in national elections in May from 22.2% five years earlier, said he would have preferred Mashaba to complete his term and his resignation was a sad day for the city.
The DA plans to hold a national conference as soon as possible where Maimane's leadership is likely to be challenged. He suffered another setback at the weekend when Zille, the former premier of Western Cape province, beat his ally Athol Trollip, an ex-mayor of the southeastern city of Port Elizabeth, and two other candidates in the contest to chair the party.
A polarizing figure, Zille was forced to step down from the DA's leadership structure in 2017 after a series of controversial tweets in which she defended aspects of colonialism. She said she'd agreed to make a comeback to help stabilize the party and get it back on track -- comments that were viewed as critical of Maimane's leadership.