Japan to Lift Virus Emergency in Osaka Region as Cases Wane
(Bloomberg) -- Japan will lift states of emergency in its western regions that had been in place for more than six weeks, underscoring progress against a coronavirus surge that has battered the economy and Prime Minister Yoshihide Suga's approval rating.
Suga said Friday he was lifting the order at the end of February in six of the 10 areas under emergency restrictions, while leaving it in place in the Tokyo region. Along with areas in the Osaka region, Aichi and Fukuoka prefectures were among the other areas to be lifted early from the emergency, which is currently set to run through March 7.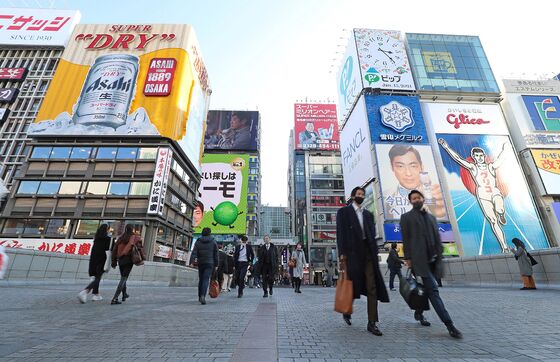 "It's important that we stay on our guard, and end the state of emergency in all regions by March 7, as planned," Suga said at a virus advisory panel meeting, urging people to take more thorough precautions against infection when eating out.
The 10 areas under the state of emergency account for about 60% of the economy and the early lifting frees up businesses to operate at greater capacity.
Japan's second state of emergency was introduced in the Tokyo region as infections soared to record levels in early January, and was then expanded to cover other major cities and their surroundings. Under the emergency, local governments instructed bars and restaurants to close at 8 p.m., and advised people to avoid going out unnecessarily.
The measures, while limited, have proved devastating for many retail and restaurant businesses. But they have helped much of the country bring infections under control. Japan recorded almost 8,000 new coronavirus cases on Jan. 8, while the daily figure fell to 926 on Feb. 24.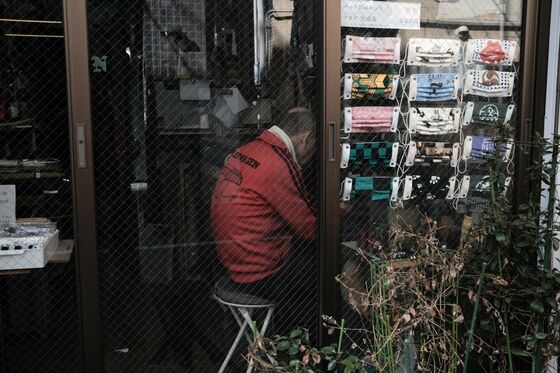 Vaccinations began this month, well behind the start in many leading economies, but the government said Friday it planned to ship to local authorities enough to provide two doses for all those over 65 by the end of June. Japan has also posted the fewest confirmed Covid-19 infections of all the Group of Seven leading economies.
Prior to the emergency, Japan saw double-digit growth in the final quarter of 2020, indicating it may have potential for a relatively strong recovery once the emergency ends.