Japan's New Emperor Naruhito Ascends World's Oldest Monarchy
(Bloomberg) -- Japan's new emperor Naruhito ascended the Chrysanthemum Throne in a low-key ceremony, taking over his father's duties to serve as the symbol of a nation facing slower economic growth and an aging population.
In a ritual on Wednesday at the Imperial Palace, Naruhito, 59, inherited the royal regalia that serves as ceremonial proof of his ascension, including a sacred sword and jewels. A more extravagant enthronement is set for Oct. 22, which will involve visits from heads of state and government from around the world, a series of banquets and a parade through the streets of Tokyo.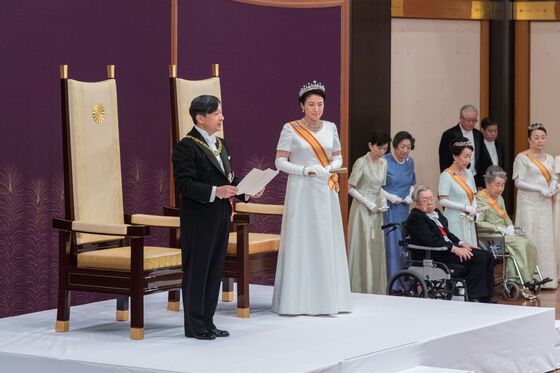 "In accordance with the constitution, I vow to fulfill my responsibilities as a symbol to the nation and the people of Japan," said Naruhito, the first emperor born after World War Two. "I wish for happiness and prosperity for the nation, and for world peace."
While his position no longer bestows political power or the status as a living god, Naruhito will serve as titular head of the country of 126 million. He'll bring an international background to the role, having spent two years studying at the University of Oxford in his twenties. His wife, Masako, a former diplomat, studied at Harvard University, as well as Oxford.
"It will be interesting to see what happens with Japan's relationship with China and South Korea under the new emperor," said Yuji Otabe, professor emeritus of Japanese history at Shizuoka University of Welfare. "I think Naruhito wants to make amends with South Korea and make things better as an Asian neighbor."
Naruhito's first major diplomatic task will be to entertain U.S. President Donald Trump and his wife, Melania, at a formal banquet during their state visit to Japan later this month. Trump sent his congratulations, promising to "renew the strong bonds of friendship between our two countries." Chinese President Xi Jinping congratulated the new emperor, saying the two countries should work towards a bright future for bilateral ties.
South Korean President Moon Jae-in also sent salutations, urging Naruhito to remember "pain from the war" and contribute to peace like his father. Although Akihito expressed "deepest regret" in 1990 for the suffering caused by Japan during its 1910-45 occupation of Korea, differences over the colonial period continue to strain ties between the two neighbors.
On Tuesday, Akihito, 85, became the first Japanese monarch to relinquish the throne in 202 years, voluntarily stepping down due to health concerns after a three-decade reign. He affirmed his abdication at a ceremony attended by about 300 political leaders and dignitaries, including Prime Minister Shinzo Abe, who thanked the "emperor emeritus" for his reign and praised him for giving the Japanese people "courage and hope for tomorrow."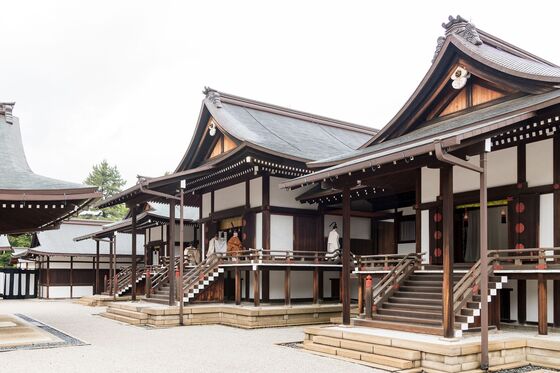 "It was a happy thing for me to be able to fulfill the responsibilities of the emperor with deep trust and love for citizens," Akihito said on a white stage in a morning coat, with his wife, Michiko, by his side.
The government extended its spring Golden Week holidays to an unprecedented 10 days until Monday to mark the beginning of Naruhito's reign, which has been given the official name Reiwa, or "auspicious calm."
Naruhito is the eldest of the three children born to Akihito and Michiko. He was raised from birth to be emperor, graduating in 1982 from the department of history at Gakushuin University in Tokyo, a school favored by the Japanese imperial family. He later researched medieval water transport at Oxford.
The then-crown prince married Masako Owada in 1993. Masako eventually gave birth to the couple's only child — a girl named Princess Aiko — in 2001, sparking talk of a change in the law that allow only men to ascend the throne. The incoming emperor's younger brother, Prince Akishino, is next in line.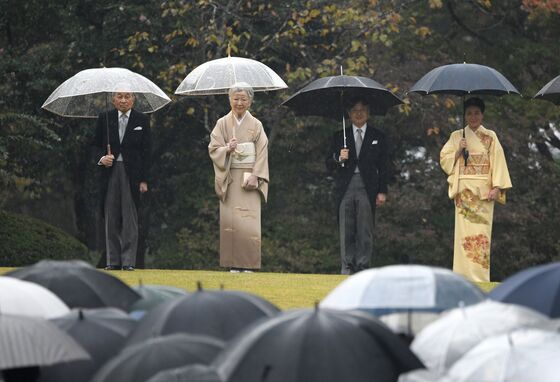 That discussion was shelved in 2006, when Akishino's wife gave birth to a boy. By that time, Masako had largely withdrawn from public events, with the Imperial Household Agency saying she was suffering from an "adjustment disorder." Her apparent struggles with life in the imperial household make it unclear whether she will play as public a role as her mother-in-law has done over the past three decades.
Only male adult imperial family members were invited to a key ceremony for the ascension on Wednesday. About an hour later, another event open to female imperial family members was planned. Naruhito was expected to speak publicly for the first time as the new emperor.
Members of the public will be allowed into the grounds of the Imperial Palace on Saturday to see the new imperial couple and other members of the family wave from a balcony.
"When I think about the important responsibility I have assumed, I am filled with a sense of solemnity," Naruhito said.