Japan's Main Opposition Leader to Resign After Election Setback
(Bloomberg) -- The leader of Japan's main opposition party will step down from his post after his group suffered a stinging setback in a national election Sunday.  
Yukio Edano said in a statement Tuesday he will resign as leader of the Constitutional Democratic Party, the left-leaning party he's run since its formation in 2017. He added he would stay on until after a special parliamentary session expected for this month.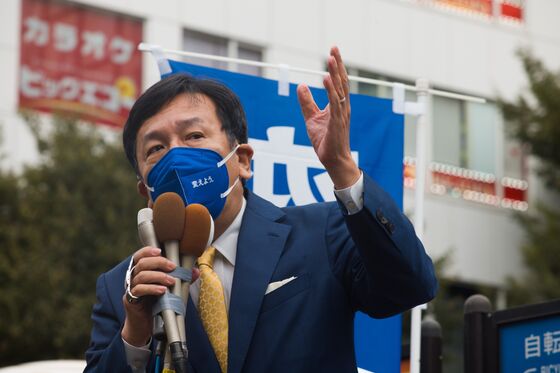 "The result of the election was extremely regrettable -- many of our valuable colleagues were unable to return and we have fewer seats than before," Edano said in the statement, adding his resignation will help the CDP set up new leadership as it prepares for an upper house election next year.
The CDP shrank to 96 seats from 109 in the vote after it allied itself with smaller, left-wing parties, including the Communists, to field a unified candidate in many constituencies. Some voters may have been turned off by the CDP's cooperation with the Communists, which are still subject to surveillance by Japan's police, who call it "the largest revolutionary organization" in the country.
That move also helped open the door for the right-leaning opposition party Ishin, which didn't join the alliance. Ishin nearly quadrupled its seats to 41 and become the third-largest group in the powerful lower house.
Under Edano's leadership, the party regularly scored support rates in the single digits and failed to make inroads on the Liberal Democratic Party, even when the ruling party's support slipped over scandals and perceived stumbles in Covid-19 crisis management.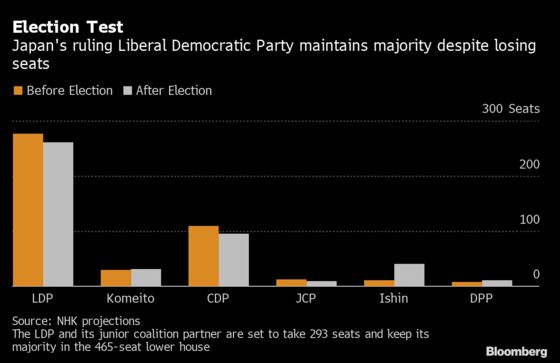 The CDP also had trouble convincing the public it can be trusted to run the world's third-largest economy after its predecessor -- the Democratic Party of Japan -- last held power in 2012. Its government collapsed following policy U-turns and failure to bring changes promised to voters who put them in power three years earlier. 
The LDP, which has run Japan for almost all of the past 66 years, was able to maintain its outright majority in the lower house after the Sunday election, firming up the month-old government under Prime Minister Fumio Kishida.