Japan's Abe Turns to More Drastic Virus Measures as Support Sags
(Bloomberg) -- Japan's Prime Minister Shinzo Abe is set to rush through more stringent measures to counter the coronavirus and its economic fallout, as the infection spreads and his support rate sags.
Abe will expand an existing state of emergency in seven prefectures to cover the whole country, he told his virus task force Thursday. The period will last to May 6, Abe said, and is designed to limit people's movements during a peak travel period of several national holidays in late April and early May known as "Golden Week."
Abe has also ordered changes to a planned extra budget to take into account calls for cash handouts of 100,000 yen ($930) per head, Kyodo News reported. Abe said the ruling parties were considering the idea positively, and that it would replace an existing plan to provide 300,000 yen to households whose income has fallen substantially because of the virus.
The government had been expected to add only a handful of the country's 47 prefectures to the emergency declaration issued last week, according to previous local media reports.
Abe's voter support has wavered in the three months since the first Covid-19 case was confirmed in Japan in January, with his responses sometimes seen as slow or inadequate. Media polls have shown voters thought his initial emergency declaration should have been made earlier and covered more of the country. His decision to send two cloth masks to every household amid a shortage of such items, has met with ridicule.
A poll published by the Yomiuri on April 14 showed support for his cabinet fell 6 percentage points to 42%, in one of a series of surveys that show disapproval higher than approval.
Japan has seen a surge of cases in the past week, with the total surpassing 8,000 by Wednesday. Some prefectures had already asked to be added to the declaration that covered Tokyo, Osaka, Saitama, Chiba, Kanagawa, Hyogo and Fukuoka.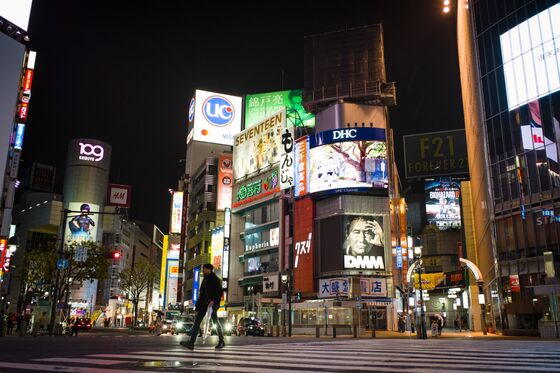 Japan has had the fewest confirmed cases of any Group of Seven leading democracy, but the recent jump has raised worries that it could see the same type of explosive surge that hit the U.S. and several European countries.
An emergency declaration enables local officials to take measures such as ordering the cancellation of events, restricting use of facilities such as schools and movie theaters and appropriating land or buildings for use as temporary medical facilities. As with many laws in Japan, there are no penalties associated with breaching instructions, except in the case of concealing supplies after the government orders them to be handed over.
Abe's coalition ally, Natsuo Yamaguchi of the Komeito party, earlier asked Abe to drop the proposal for 300,000 yen cash handouts in the budget for lower income households in favor of across-the-board payments of 100,000 yen for individuals.
Making the sum smaller and removing eligibility criteria are expected to make the distribution of handouts faster.
The extra budget is to fund parts of the nation's record 108.2 trillion yen ($1 trillion) economic stimulus package as Japan braces for the brunt of the pandemic. Economists forecast a double-digit contraction in the current quarter before a rebound in the following quarter.