Japan's Abe Signals He'll Extend State of Emergency
(Bloomberg) -- Japanese Prime Minister Shinzo Abe indicated he would extend a national state of emergency over the coronavirus, even as some nations begin to lift restrictions.
Speaking to reporters in Tokyo following the passage of an extra budget meant to help offset the economic damage caused by the virus, Abe said the length of the extension would be decided after hearing the views of an expert panel, which is set to meet Friday.
The Nikkei newspaper earlier said the state of emergency, currently set to end May 6, would be extended by about a month. Regional governors are in favor of maintaining the measure, which enables them to instruct businesses to close and to urge private citizens to stay in their homes as far as possible.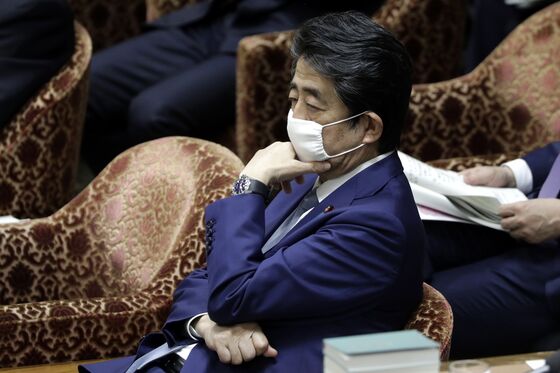 "It would be difficult to return to our previous lives on May 7," Abe told reporters, citing the severe conditions in the health-care system. "We need to prepare for something of a protracted battle."
Abe has urged people not to travel to visit relatives in other parts of the country during the current series of public holidays, known as Golden Week, that typically is one of the busiest travel periods.
The premier declared a state of emergency earlier this month, seeking up to an 80% decrease in person-to-person interactions to prevent an explosive surge in infections. About 14,000 people have been confirmed as infected in Japan as of Thursday, the lowest among Group of Seven leading democracies. Actual numbers are likely to be higher though, with limited testing masking the true scale of infections.
Japan Enters Stay-Home Golden Week as Lockdowns Lifted Elsewhere
Government data has shown the emergency declaration has led to success in keeping people out of major city centers, while parks and shopping streets in some suburban areas have been packed.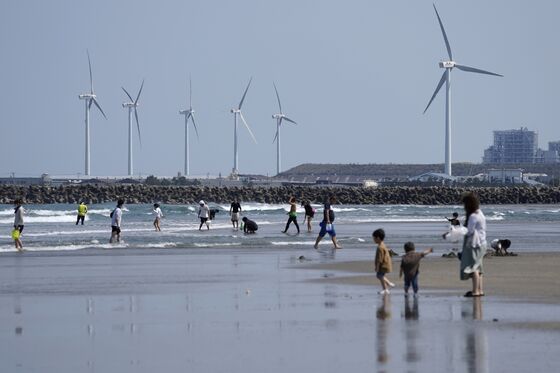 While there are no penalties for failure to comply with local government directives, the number of new confirmed coronavirus cases in the world's third-largest economy appears to be on a downward trend, raising hopes that the measures have had some effect.
Tokyo, the nation's worst-hit region, for example, announced 668 new cases in the week to April 29, compared with 994 in the previous week.
Japan Output Falls Again and Economists See Steeper Drop Ahead
Social distancing measures have taken a heavy toll on the economy, which Abe has described as unprecedented. Japanese industrial production and retail sales slid in March, and economists expect worse to come. Parliament today passed a $240 billion extra budget earmarked for measures to help individuals and businesses weather the crisis.
Among other major economies, Germany has already lifted some of its restrictions on daily life, while U.S. President Donald Trump was reported as saying he wouldn't extend social distancing guidelines. U.K. Foreign Secretary Dominic Raab, by contrast, warned that the government wouldn't move quickly to ease its lockdown.